Content Search
Are elite sportswomen changing what coming out looks like?
May 16, 2018
Social media has allowed athletes to have control over the visibility of their sexuality
| Socialite ARTICLES |
| Lifestyle ARTICLES | #GayLife | @LGBTPinkieB |
| Lesbian | #LesbianLife

ConBoy, Indie-Rock Band Spearheaded by Two Queer Women, Slated to Release Their 1st EP on June 22
April 30, 2018
ConBoy, the indie-rock band spearheaded by two queer women, is slated to release their first self-titled EP, ConBoy on June 22. ConBoy will be the debut of Skin's guitarist, Daisy Spencer's passion…
| New York City, NY ARTICLES | #GayNYC | @ILoveGayNYC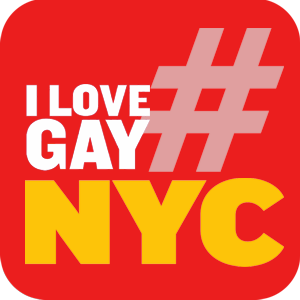 |
| Music ARTICLES | #GayMusic | @ILoveGayMusic |
| Entertainment ARTICLES | #GayMovies | @ILoveGayMovies |
| Lesbian | #LesbianLife

Stars Of Starz Network's VIDA Set To Appear At LGBT Center's CINEARTE
April 19, 2018
CineArte, the 5th annual arts festival of the queer Latinx community presented by The Los Angeles LGBT Center, announces a special, red-carpet event and an advance screening of the first two episodes of the STARZ network's highly anticipated new original series Vida on Saturday, April 21, at The Village at Ed Gould Plaza, located at 1125 N. McCadden Place in Hollywood.
| Los Angeles, CA ARTICLES | #GayLA | @ILoveGayLA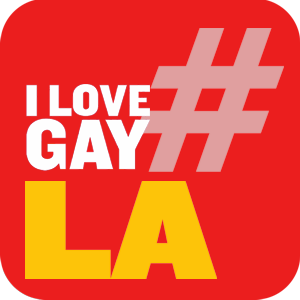 |
| Movies & Film ARTICLES | #GayFilm | @ILoveGayMovies |
| Entertainment ARTICLES | #GayMovies | @ILoveGayMovies |
| Lesbian | #LesbianLife

LIVING OUR TRUTH! NBA Referee Violet Palmer Feted With Lifetime Achievement Award at 2018 Truth Awards
April 19, 2018
The Better Brothers Los Angeles (BBLA) in association with award-winning actress/activist Sheryl Lee Ralph and her non-profit organization, the DIVA Foundation, are happy to announce that NBA referee Violet Palmer received the Lifetime Achievement at the Fourth Annual Truth Awards.
| Los Angeles, CA ARTICLES | #GayLA | @ILoveGayLA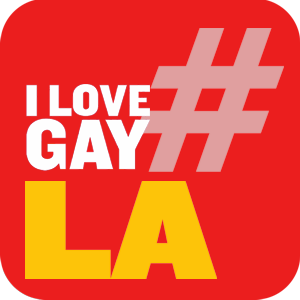 |
| African-American ARTICLES | #QPOC | @IHeartQPOC |
| Sports ARTICLES | #GaySports | @ILoveGaySports |
| Lesbian | #LesbianLife

Panel shares their LGBT experiences
April 17, 2018
"HERstory, HIStory, THEIRstory, THEMstory: Resilience and Resistance," a panel of storytelling by three regional speakers, was held at Shippensburg University's Old Main Chapel on Monday evening.
| Philadelphia, PA ARTICLES | #GayPhilly | @ILoveGayPhilly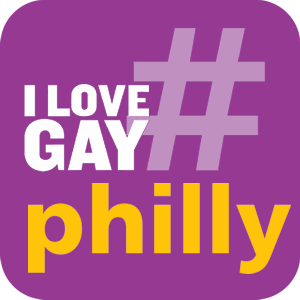 |
| Local News ARTICLES | #GayLocalNews | @LGBTPinkieB |
| Lesbian | #LesbianLife

Queer Women of DC TV: Power of Inclusive Stories at ClexaCon
April 12, 2018
Queer Women of DC's Arrowverse on The CW, including Chyler Leigh, Supergirl's Alex Danvers, Nafessa Williams, Black Lightning's Thunder/Anissa Pierce, and Caity Lotz, Legends of Tomorrow's Sarah Lance.
| Washington DC ARTICLES | #GayDC | @ILoveGayDC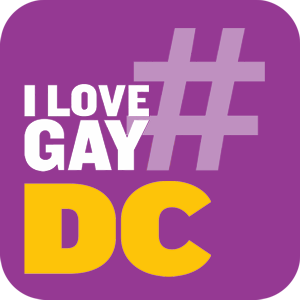 |
| Fandom ARTICLES | #Gaymer | @ILoveGayFandom |
| Entertainment ARTICLES | #GayMovies | @ILoveGayMovies |
| Lesbian | #LesbianLife

The 11 Best Gay, Lesbian, and LGBTQ Bars in New York City
April 01, 2018
Venture from the comfort of your neighborhood gay bar for some of the best queer nightlife in the city.
| Barcelona, Spain ARTICLES | #GayBarcelona | @ILoveGayBCN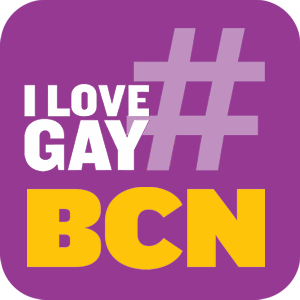 |
| Bar Life ARTICLES | #GayBars | @ILoveGayBars |
| Local News ARTICLES | #GayLocalNews | @LGBTPinkieB |
| Lesbian | #LesbianLife

Giovannie Espiritu, series lead on Amazon's Dyke Central, to speak on a filmmaker panel at ClexaCon 2018 in Las Vegas
March 30, 2018
Character actress and filmmaker Giovannie Espiritu will be speaking on a filmmaking panel at ClexaCon, the the largest multi-fandom media and entertainment event for LGBTQ women and their allies. A…
| Las Vegas, NV ARTICLES | #GayLasVegas | @ILoveGayVegas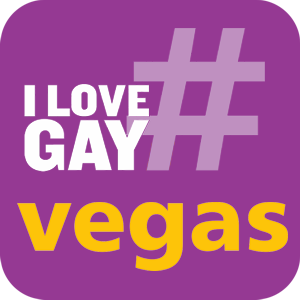 |
| Movies & Film ARTICLES | #GayFilm | @ILoveGayMovies |
| Events ARTICLES | #GayEvents | @ILoveLGBTPride |
| Lesbian | #LesbianLife

NCLR's Anniversary Celebration is May 19th!
March 23, 2018
Grab your calendar right now and save the date—Saturday, May 19th, 2018—for NCLR's Anniversary Celebration in San Francisco! NCLR has been fighting and winning critical victories to protect and defend the entire LGBTQ community.
| San Francisco, CA ARTICLES | #GaySF | @ILoveGaySF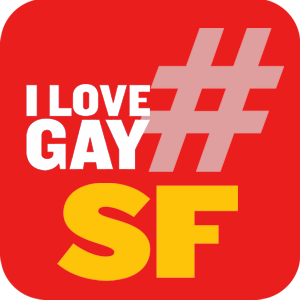 |
| Events ARTICLES | #GayEvents | @ILoveLGBTPride |
| Lesbian | #LesbianLife

NCLR's Palm Springs Garden Party
March 23, 2018
Please join NCLR Executive Director Kate Kendell along with our event co-chairs, Gary D. Soto and DeeAnn McCoy, for a fabulous party at the stunning Pond Estate in Palm Springs, California! NCLR's Palm Springs Garden Party Saturday, March 31st The Pond Estate 5:00 p.m.
| Palm Springs, CA ARTICLES | #GayPalmSprings | @ILoveGayPS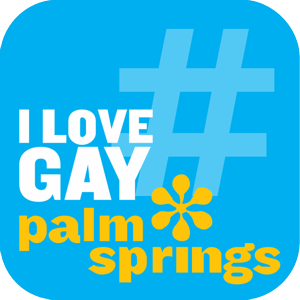 |
| Events ARTICLES | #GayEvents | @ILoveLGBTPride |
| Lesbian | #LesbianLife

Mingle at the Moroccan Modern: A Fundraiser for NCLR!
March 23, 2018
Photo by KetchumPhotography. Courtesy of DeeAnn McCoy. How can you take your Dinah Weekend to the next level? Start with a stunning desert showplace, add cocktails, hors d'oeuvres, and the most fascinating women in Palm Springs and you've got a party! Mingle at the Moroccan Modern is
| Palm Springs, CA ARTICLES | #GayPalmSprings | @ILoveGayPS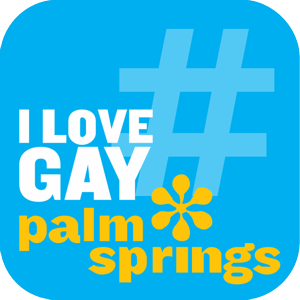 |
| Photographry ARTICLES |
| Events ARTICLES | #GayEvents | @ILoveLGBTPride |
| Lesbian | #LesbianLife

Properties Available at The Resort on Carefree Boulevard, a Lesbian Housing Community
March 21, 2018
Carefree Boulevard in Fort Myers, FL is just that - carefree! This magical community is a place where new friends are waiting to share your favorite pastimes, where neighbors look out for each other, where you can thrive in a tropical paradise, and where you can be YOU!
| Florida ARTICLES | #GayFlorida | @ILoveGayFlorida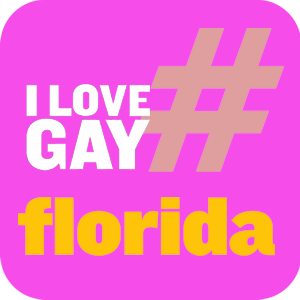 |
| Home & Garden ARTICLES | #GayRealtor | @ILoveGayHomes |
| Lesbian | #LesbianLife

40th Sydney Gay and Lesbian Mardi Gras breaks records
March 04, 2018
A record 200 groups were represented in the 2018 Mardi Gras Parade, making it the biggest to date.
| Sydney, NSW Australia ARTICLES | #GaySydney | @ILoveGaySydney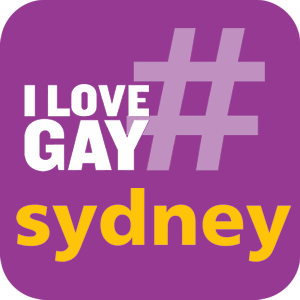 |
| Pride ARTICLES | #GayPride | @ILoveLGBTPride |
| Events ARTICLES | #GayEvents | @ILoveLGBTPride |
| Lesbian | #LesbianLife

Brooke Candy Headlines Club Skirts Dinah Shore Weekend Saturday Pool Party
February 25, 2018
Brooke whizzed into Internet fame with a raw, no-nonsense delivery, a penchant for dirty talk, and a string of outlandishly stylized, provocative music videos.

Gay Desert Guide - View More Article Entries | View Business Listing
| Palm Springs, CA ARTICLES | #GayPalmSprings | @ILoveGayPS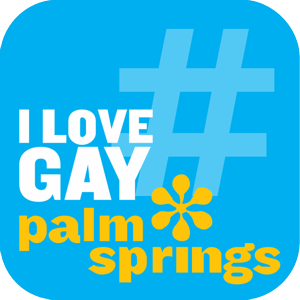 |
| Music ARTICLES | #GayMusic | @ILoveGayMusic |
| Events ARTICLES | #GayEvents | @ILoveLGBTPride |
| Lesbian | #LesbianLife

All-Women's Resort in Fort Myers is Home to 500+ Lesbians, Homes Now Available
February 24, 2018
The Resort on Carefree Boulevard in Fort Myers provides a lifestyle where you can be you. The resort features a 10,000 square foot clubhouse, pool, hot tub, tennis court, shuffleboard court, pickle ball court, bocci ball court, walking trails, two lakes, and exercise room, and an art room with a kiln.
| Florida ARTICLES | #GayFlorida | @ILoveGayFlorida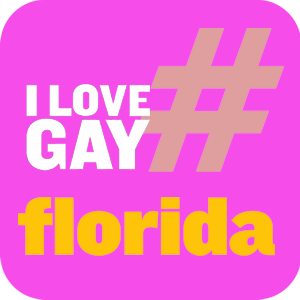 |
| Home & Garden ARTICLES | #GayRealtor | @ILoveGayHomes |
| Lesbian | #LesbianLife

What Is the #ILoveGay Twitter 360° Network

What is our goal with #ILoveGay to Consumers?
To be the Best Community Hub
for all LGBT social conversations
related to a specific region or theme.

What is our goal with #ILoveGay to Businesses?
To be the Best Brand to work with
when targeting the LGBT community online,
blending influencer marketing, content marketing and social media
as well as traditional online strategies.

How Do We Do It?
We find the right mix of curating, retweeting, and liking content,
as well as following Twitter users, while staying "on brand".
We promote content, including advertisers', at the social media post level,
you know, just like an LGBT influencer would ;-)
More About Our Reach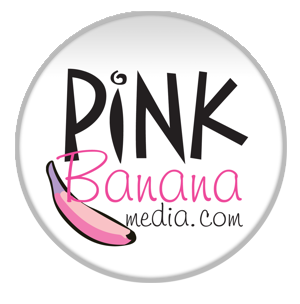 Social Media Reach from our #ILoveGay social media networks
(including @ILoveLGBTTravel, @ILoveGayLGBT, @ILoveLGBTBiz,
@PinkBananaWorld and @LGBTPinkieB) is now
over 250,000+ followers on Twitter, Facebook and Instagram combined.
Twitter: 225,000+ followers
Facebook: 25,000+ followers
Instagram: 4,500+ followers
---
Prices start at $95
Interested in pursuing this
#ILoveGay Twitter 360° marketing program and strategy
for your business? Call us at (323) 963-3653 or...
contact us here to get started.
More Info
Learn More About our LGBT Marketing Programs