#ILoveGay Today Featured Videos
Kings N Things Birmingham: Christian Gay and Victor Velvet
April 19, 2022
#ILoveGay Today, along with John Godbold of Tales of the Second City, meet up with Beth & Cameron, aka Christian Gay and Victor Velvet. They head up Kings N Things Birmingham, where they host an avant garde drag king cabaret every Sunday night at The Fox on Kent St in Birmingham. Join us as they tell us about who they are, how they got started and where they're headed as they bring the world of dr... | [LINK]
https://talesofthesecondcity.wordpress.com/
| Birmingham, UK VIDEOS | @ILoveGayBRUM |
| Drag VIDEOS | @ILoveGayDrag |
| Entertainment VIDEOS | @ILoveGayMovies |
| Lesbian |

Mark Bessenger: Gayliens - Here TV 6-episode anthology series
April 14, 2022
#ILoveGay Today meets up with Mark Bessenger, creator, writer and director of Gayliens, a new 6-episode anthology series premiering on Here TV. We chat with Mark about not only his love of filmmaking, but his love of cult horror. Gayliens is a film that is part sci-fi, part comedy, but some of his other works range from rom-coms to pure horror. | [LINK]
https://www.here.tv/gayliens
| Los Angeles, CA VIDEOS | @ILoveGayLA |
| Movies & Film VIDEOS | @ILoveGayMovies |
| Entertainment VIDEOS | @ILoveGayMovies |


Sev7en Taylor: New Single " 777This"
April 14, 2022
#ILoveGay Today joins Sev7en Taylor, where we chat about his new single "777This" and his upcoming new EP being released later this summer. Sev7en tells us more about what inspired him for 777This, as he tapped back into his roots and original creativity to bring us this new release. He's also quite excited and proud to be interviewed on Jack'd, which like other LGBTQ+ mobile apps, is expanding mo... | [LINK]
https://linktr.ee/Sev7enTaylor
| Music VIDEOS | @ILoveGayMusic |
| Entertainment VIDEOS | @ILoveGayMovies |

Featured @ILoveGayMovies Content & Articles
Six artists were selected for the inaugural Trans Possibilities Intensive, a three-day program to he...
London's Number One Adults Only Pantomime Is Back! 
Yes, it's back the hilarious Snow White and...
The episode in the unscripted series set in Southwest Riverside County debuts Oct. 18.
A conversation about trans and gender nonconforming representation in the theater, Dreaming the Quee...
One of New Mexico's oldest running film festivals kicks off Friday, October 15 online. The 10-day Wa...
IndieWire rounds up what not to miss at this year's festival, from a "RuPaul's Drag Race" documentar...
Featured @ILoveGayMovies Social Media
More Info
Learn More About our LGBTQ Marketing Programs
Advertising Opportunities
Would you like your business listed here? Call us at (323) 963-3653 or contact us here to get started.
Maximizing Your LGBTQ Twitter Posts with #ILoveGay
One of the most common hurdles individuals and businesses have is the time they feel is involved in doing social media marketing, and simply adding another media such as Twitter into the mix might just sound overwhelming. Our goal is to show you how to make your current online marketing efforts more efficient time-wise, as well as how to take active yet simple steps in increasing their exposure. We'll also be showing you how to get your content noticed by our online editors and included in our #ILoveGay initiatives and outreach.
Brought To You By...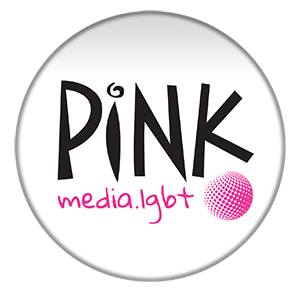 HOME | About Us | Entry Level Program | Advertising | Contact Us