#ILoveGay Today Featured Videos
Jeff Parshley & Adam Bouska: NOH8 Campaign
April 13, 2022
#ILoveGay Today meets up with Jeff Parshley & Adam Bouska, founders of the amazing NOH8 Campaign, now in its 14th year! We chat about how they got started back in 2008 as a silent protest of Proposition 8 in California. Starting out as a profile photo project on MySpace, #NOH8Campaign has evolved into a global phenomenon and social media powerhouse, developing campaigns over the years with AT&T, ... | [LINK]
http://www.noh8campaign.com/
| Los Angeles, CA VIDEOS | @ILoveGayLA |
| Artist VIDEOS |
| Lifestyle VIDEOS | @ILoveGayViews |


David Toussaint: writer, critic, playwright, author
April 01, 2022
We connect with David from his apartment in New York, where we chat about his work over the years writing for a wide variety of magazines and online publications, including Queerty, Queer Forty, Instinct Magazine, Huffington Post and more. His topics often revolve around gay male sexuality and age, where he explores what it's like to be a sexual gay man while getting older. | [LINK]
https://en.wikipedia.org/wiki/David_Toussaint
| New York City, NY VIDEOS | @ILoveGayNYC |
| Seniors VIDEOS | @ILoveGaySeniors |
| Lifestyle VIDEOS | @ILoveGayViews |


John Godbold: Tales of the Second City
December 26, 2021
#ILoveGay Today meets up with John Godbold, founder of Tales of the Second City, an online blog dedicated to LGBTQ+ life, anecdotes and stories in Birmingham, England. We chat about his background, his inspiration for starting this blog, and what keeps him going when reporting and sharing stories about life in LGBTQ+ Birmingham, affectionately knows as " Brummies". | [LINK]
https://talesofthesecondcity.wordpress.com/
| Birmingham, UK VIDEOS | @ILoveGayBRUM |
| Blogger VIDEOS | @NewMediaLGBT |
| Lifestyle VIDEOS | @ILoveGayViews |

Featured @ILoveGayViews Content & Articles
The organization was founded in response to the passage of Proposition 8, which banned same-sex marr...
The holidays traditionally mean joy, celebration, and family. But for many LGBTQ-identifying individ...
As society's understanding of diverse sexual identities and gender expressions has grown more inclus...
"Discussions of fashion and beauty norms often focus on ways in which they restrict us – and they ca...
The COVID pandemic gave many people the space and quiet to examine their gender and sexual identitie...
Some of us learned to make banana bread. Others made life-changing revelations.
Featured @ILoveGayViews Social Media
More Info
Learn More About our LGBTQ Marketing Programs
Advertising Opportunities
Would you like your business listed here? Call us at (323) 963-3653 or contact us here to get started.
Maximizing Your LGBTQ Twitter Posts with #ILoveGay
One of the most common hurdles individuals and businesses have is the time they feel is involved in doing social media marketing, and simply adding another media such as Twitter into the mix might just sound overwhelming. Our goal is to show you how to make your current online marketing efforts more efficient time-wise, as well as how to take active yet simple steps in increasing their exposure. We'll also be showing you how to get your content noticed by our online editors and included in our #ILoveGay initiatives and outreach.
Brought To You By...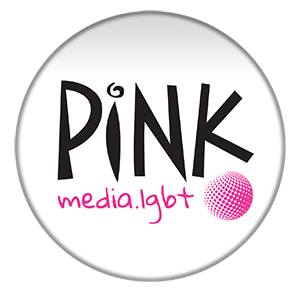 HOME | About Us | Our Marketing Programs | Advertising | Contact Us