#ILoveGay Today Featured Videos
Admiral Rachel Levine, MD
January 14, 2022
Join #ILoveGay Today, as we interview Admiral Rachel Levine, MD, Assistant Secretary for Health for the U.S. Department of Health and Human Services [HHS). We chat about her being the first openly transgender person to win confirmation in the US Senate, as well as the first openly transgender four-star officer in the uniformed services. She has served as a board member of Equality Pennsylvania, an... | [LINK]
| Washington DC VIDEOS | @ILoveGayDC |
| Health & Fitness VIDEOS | @ILoveGayHealth |
| TRANS |

Dr Scout: National LGBT Cancer Network
July 14, 2021
#ILoveGay Today meets up with Dr Scout, executive director of the National LGBT Cancer Network. We chat about their recent announcement "Ending the Invisibility: 180 Organizations Call For Routine LGBTQI+ Health Data Collection," which they announced in partnership with the Whitman-Walker Institute and a host of key partners including Centerlink, Howard Brown Health, Fenway Institute, the Bradburr... | [LINK]
| Providence, RI VIDEOS | @ILoveGayRI |
| Health & Fitness VIDEOS | @ILoveGayHealth |
| TRANS |

Scott Miller: Chiropractic By Design
July 10, 2021
#ILoveGay Today's guest host, Aaron Paiva Leyton, meets up with Scott Miller of Chiropractic By Design, based in Orlando, Florida. They chat about health and wellness in the LGBTQ+ community, combined with a strong emphasis on fitness. Scott is also a personal trainer, and they discuss some of he wide ranging treatment options that are custom designed for each individual | [LINK]
| Orlando, FL VIDEOS | @ILoveGayOrlando |
| Fitness VIDEOS | @ILoveGayFitness |
| Health & Fitness VIDEOS | @ILoveGayHealth |

Featured @ILoveGayHealth Content & Articles
Sponsored by Joystickat North Hollywood's Player One barcade, the Queer Coded art show explores vide...
Fear of facing discriminatory behavior within the health care system, along with other factors, may ...
...restricting abortion rights and blocking transgender people's access to health care are two sides...
Lynda Spann has been talking about the importance of mental health and how important it is to have a...
The integrative learning course HIV and AIDS in the Lehigh Valley draws upon Trexler Library's LGBT ...
Discrimination, delays and systemic hurdles prevent young trans people from reaching the care they n...
Featured @ILoveGayHealth Social Media
More Info
Learn More About our LGBTQ Marketing Programs
Advertising Opportunities
Would you like your business listed here? Call us at (323) 963-3653 or contact us here to get started.
Maximizing Your LGBTQ Twitter Posts with #ILoveGay
One of the most common hurdles individuals and businesses have is the time they feel is involved in doing social media marketing, and simply adding another media such as Twitter into the mix might just sound overwhelming. Our goal is to show you how to make your current online marketing efforts more efficient time-wise, as well as how to take active yet simple steps in increasing their exposure. We'll also be showing you how to get your content noticed by our online editors and included in our #ILoveGay initiatives and outreach.
Brought To You By...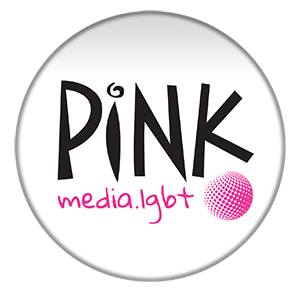 HOME | About Us | Our Marketing Programs | Advertising | Contact Us