#ILoveGay Today Featured Videos
Jayzen Patria: Lead With Your Brand
May 26, 2022
#ILoveGay Today meets up with Jayzen Patria from Los Angeles, where we chat about his history in the LGBTQ+ business community, starting with his career at NBCUniversal and culminating in the nearly 5-year anniversary of his consulting business, along with his flagship "Lead With Your Brand" podcast. We chat about Jayzen's involvement with OUT@NBCUniversal and Out & Equal, as well as his board pos... | [LINK]
https://www.jayzenpatria.com/
| Los Angeles, CA VIDEOS | @ILoveGayLA |
| Podcast VIDEOS | @NewMediaLGBT |
| Business VIDEOS | @ILoveLGBTBiz |


NOW Polish: Jeff Parshley & OK Johnny Boy
April 15, 2022
#ILoveGay Today meets up with the team at NOW Polish, Jeff Parshley & OK Johnny Boy. We chat about their UNISEX nail polish line and eyeliner, including how they got started. We also chat about OK Johnny Boy's success on TikTok, where he has become an LGBTQ+ style & fashion influencer in his own right. | [LINK]
https://nownailpolish.com/
| Los Angeles, CA VIDEOS | @ILoveGayLA |
| Style & Fashion VIDEOS | @ILoveGayStyle |


Mark Bessenger: Gayliens - Here TV 6-episode anthology series
April 14, 2022
#ILoveGay Today meets up with Mark Bessenger, creator, writer and director of Gayliens, a new 6-episode anthology series premiering on Here TV. We chat with Mark about not only his love of filmmaking, but his love of cult horror. Gayliens is a film that is part sci-fi, part comedy, but some of his other works range from rom-coms to pure horror. | [LINK]
https://www.here.tv/gayliens
| Los Angeles, CA VIDEOS | @ILoveGayLA |
| Movies & Film VIDEOS | @ILoveGayMovies |
| Entertainment VIDEOS | @ILoveGayMovies |

Featured @ILoveGayLA Content & Articles
The organization was founded in response to the passage of Proposition 8, which banned same-sex marr...
The episode in the unscripted series set in Southwest Riverside County debuts Oct. 18.
Sponsored by Joystickat North Hollywood's Player One barcade, the Queer Coded art show explores vide...
Fear of facing discriminatory behavior within the health care system, along with other factors, may ...
"Straight-Ish Talk" is a red carpet benefit show for the SoCal chapter of Free Mom Hugs.
In documentary "LA QueenCiañera," filmmaker Pedro Peira follows Mexican-American transgender activis...
Featured @ILoveGayLA Social Media
More Info
Learn More About our LGBTQ Marketing Programs
Advertising Opportunities
Would you like your business listed here? Call us at (323) 963-3653 or contact us here to get started.
Maximizing Your LGBTQ Twitter Posts with #ILoveGay
One of the most common hurdles individuals and businesses have is the time they feel is involved in doing social media marketing, and simply adding another media such as Twitter into the mix might just sound overwhelming. Our goal is to show you how to make your current online marketing efforts more efficient time-wise, as well as how to take active yet simple steps in increasing their exposure. We'll also be showing you how to get your content noticed by our online editors and included in our #ILoveGay initiatives and outreach.
Brought To You By...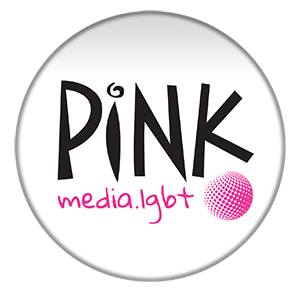 HOME | About Us | Our Marketing Programs | Advertising | Contact Us