#ILoveGay Today Featured Videos
Debt Free Guys & Queer Money Podcast
July 01, 2022
#ILoveGay Today meets up with David Auten and John Schneider of Debt Free Guys & Queer Money Podcast. This couple have an amazing story about how they got started and what inspired them to begin sharing with the LGBTQ+ community how they took their financial background skills and successfully dug themselves out of debt. They now have a podcast, a blog and they're becoming the "go to" guys for LGBT... | [LINK]
https://www.debtfreeguys.com
| Finance VIDEOS | @ILoveGayFinance |


Martin Cowart: Financial Heart Space
October 23, 2021
#ILoveGay Today connects with Martin Cowart of Financial Heart Space, Prosperity Mindset Coaching for GBTQ Men. We chat about his unique, holistic approach to coaching, financial planning and wealth, which touches on the opposing views of a scarcity mindset versus an abundance mindset. We also explore his inspiration for where he's at today, including his start in NYC's world of finance and his sp... | [LINK]
https://www.financialheartspace.com/
| Newark, NJ VIDEOS | @ILoveGayNJ |
| Finance VIDEOS | @ILoveGayFinance |


Billie Simmons: Daylight
October 16, 2021
#ILoveGay Today meets up with Billie Simmons, co-founder of Daylight, the first and only digital banking platform in the US specifically designed for and by the LGBTQ+ community. We chat about what sets Daylight apart, including how it aims to turn the lights on in the world of banking, in what has often seemed a rather opaque and non-transparent business. What sets Daylight apart from an LGBTQ+ a... | [LINK]
http://www.joindaylight.com
| New York City, NY VIDEOS | @ILoveGayNYC |
| Finance VIDEOS | @ILoveGayFinance |
| TRANS |
Featured @ILoveGayFinance Content & Articles
Life costs more when you're queer. 

Discrimination and stigma affects us in all areas of ...
You might believe you have no choice about where you put your money, because who knows what big bank...
The LGBTQ community worldwide faces discrimination and persecution. In some cases, blockchain techno...
LGBTQ people—particularly LGBTQ people of color and transgender people—were among the hardest hit by...
Featured @ILoveGayFinance Social Media
More Info
Learn More About our LGBTQ Marketing Programs
Advertising Opportunities
Would you like your business listed here? Call us at (323) 963-3653 or contact us here to get started.
Maximizing Your LGBTQ Twitter Posts with #ILoveGay
One of the most common hurdles individuals and businesses have is the time they feel is involved in doing social media marketing, and simply adding another media such as Twitter into the mix might just sound overwhelming. Our goal is to show you how to make your current online marketing efforts more efficient time-wise, as well as how to take active yet simple steps in increasing their exposure. We'll also be showing you how to get your content noticed by our online editors and included in our #ILoveGay initiatives and outreach.
Brought To You By...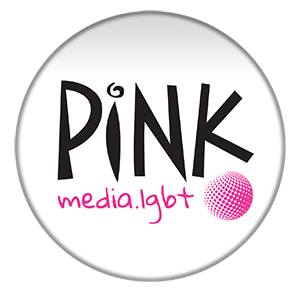 HOME | About Us | Our Marketing Programs | Advertising | Contact Us