#ILoveGay Today Featured Videos
Ben Brenkert: A Catechism of the Heart
March 17, 2021
#ILoveGay Today connects with Ben Brenkert, author of A Catechism of the Heart... we chat about both the recent events, with the Pope coming out yesterday to proclaim same sex marriage a sin, and how that ties into his own journey along his path to becoming a Jesuit priest. Brenkert faced his own personal choice of conscious when the Church, under the acquiescence of Pope Francis, began termina... | [LINK]
| Books & Literature VIDEOS | @ILoveGayBooks |
| Religion & Faith VIDEOS | @ILoveGayFaith |


Grace Akumu
January 29, 2021
#ILoveGay Today meets up with Grace Akumu from Kenya, where we chat about her life living as an out, lesbian mother in Kenya and what kind of an impact that has had on her life. Tapping into her faith and love for her children, she has persevered and overcome to be where she's at today. | [LINK]
| Africa VIDEOS | @ILoveGayAfrica |
| Religion & Faith VIDEOS | @ILoveGayFaith |
| Lesbian |

Wonderfully Made, the 1st docu-series from LGBTQ+R[eligion)
January 14, 2021
#ILoveGay Today meets up with Yuval David & Mark McDermott, creators of the new film "Wonderfully Made," a film exploring the challenges and aspirations of LGBTQ+ Catholics. The film is the first of a planned docu-series, "LGBTQ+R[eligion)," each episode of which will focus on other faith traditions and LGBTQ+ identities. "Wonderfully Made" features interviews with leading advocates of LGBTQ+ ... | [LINK]
| Washington DC VIDEOS | @ILoveGayDC |
| Religion & Faith VIDEOS | @ILoveGayFaith |

Featured @ILoveGayFaith Content & Articles
Founded in the late 1800s, Pullen Memorial Baptist is one of the first churches in Raleigh, North Ca...
A service held Sunday at St. Mark's Evangelical Lutheran Church signifies a new partnership between ...
Believe Out Loud's mission is to meet the needs for spiritual content tailored to the LGBTQIA commun...
Ora Amber, a 16-year-old ex-Catholic, stood across the street from St. Francis High School last week...
While their explicit album The Preacher's Kid is not something you'd typically see anywhere on a Chr...
In the eight years of his papacy, Francis has talked about and modeled more acceptance of LGBTQ peop...
Featured @ILoveGayFaith Social Media
More Info
Learn More About our LGBTQ Marketing Programs
Advertising Opportunities
Would you like your business listed here? Call us at (323) 963-3653 or contact us here to get started.
Maximizing Your LGBTQ Twitter Posts with #ILoveGay
One of the most common hurdles individuals and businesses have is the time they feel is involved in doing social media marketing, and simply adding another media such as Twitter into the mix might just sound overwhelming. Our goal is to show you how to make your current online marketing efforts more efficient time-wise, as well as how to take active yet simple steps in increasing their exposure. We'll also be showing you how to get your content noticed by our online editors and included in our #ILoveGay initiatives and outreach.
Brought To You By...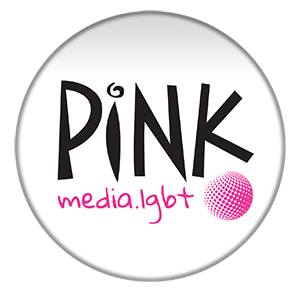 HOME | About Us | Our Marketing Programs | Advertising | Contact Us