#ILoveGay Today Featured Videos
Open for Business: Phil Crehan & Simone Kimberly Harris
August 08, 2021
#ILoveGay Today meets up with Phil Crehan & Simone Kimberly Harris from Open for Business, where we talk about the completion of their report on "The Economic and Business Case for LGBTQ+ Inclusion in the Caribbean." We chat about this being the largest study of the LGBTQ+ Caribbean community to date, with key statistics emerging that the financial impact of LGBTQ+ discrimination in the Caribbe... | [LINK]
| Caribbean Islands VIDEOS | @ILoveGayCaribe |
| News & Issues VIDEOS | @ILoveGayViews |


LGBTQ+ Bars - Our Safe Spaces Adapting to a Post-COVID world, Part 1
May 04, 2021
Join us as we dive into this ever-evolving story of LGBTQ+ bars around the US and around the world fighting for survival during this past year's pandemic, quarantine and subsequent shutdowns and closures. We meet the owners of Stonewall Inn, Alibi Lounge and Julius' Bar, all in NYC, where they share with us some of their stories as to how they've adapted to keep their businesses afloat long enough... | [LINK]
| New York City, NY VIDEOS | @ILoveGayNYC |
| Bar Life VIDEOS | @ILoveGayBars |
| News & Issues VIDEOS | @ILoveGayViews |

Featured @ILoveGayViews Content & Articles
Sue Barton and Gay Phillips of Tulsa have been together since 30 years before same-sex marriage in O...
Few states collect sexual orientation or gender identity data, so no one knows how many people in so...
The Equality Act passed the House for a second time in February, but faces an uncertain future in th...
At least 28 state legislatures are weighing measures that would bar transgender youth from participa...
The site promises to deliver "model legislation" to policymakers designed to keep trans youth from a...
Decades in the making, the Equality Act has broad support in the House but will likely face oppositi...
Featured @ILoveGayViews Social Media
More Info
Learn More About our LGBTQ Marketing Programs
Advertising Opportunities
Would you like your business listed here? Call us at (323) 963-3653 or contact us here to get started.
Maximizing Your LGBTQ Twitter Posts with #ILoveGay
One of the most common hurdles individuals and businesses have is the time they feel is involved in doing social media marketing, and simply adding another media such as Twitter into the mix might just sound overwhelming. Our goal is to show you how to make your current online marketing efforts more efficient time-wise, as well as how to take active yet simple steps in increasing their exposure. We'll also be showing you how to get your content noticed by our online editors and included in our #ILoveGay initiatives and outreach.
Brought To You By...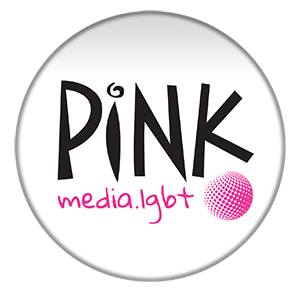 HOME | About Us | Our Marketing Programs | Advertising | Contact Us