#ILoveGay Today Featured Videos
Martin Cowart: Financial Heart Space
October 23, 2021
#ILoveGay Today connects with Martin Cowart of Financial Heart Space, Prosperity Mindset Coaching for GBTQ Men. We chat about his unique, holistic approach to coaching, financial planning and wealth, which touches on the opposing views of a scarcity mindset versus an abundance mindset. We also explore his inspiration for where he's at today, including his start in NYC's world of finance and his sp... | [LINK]
https://www.financialheartspace.com/
| Newark, NJ VIDEOS | @ILoveGayNJ |
| Finance VIDEOS | @ILoveGayFinance |


Brian Mackey - Cruises By Brian
October 07, 2021
Join us as we record #ILoveGay Today Live at the #IGLTA2021 convention in Atlanta. Guest host Aaron Paiva Leyton meets up with Brian Mackey of Cruises by Brian. They chat about LGBTQ+ cruises, as well as travel opportunities in general. They also chat a bit about the IGLTA Convention, one of the first conventions many of us have attended in over 18 months. | [LINK]
https://www.cruisesbybrian.com/
| Newark, NJ VIDEOS | @ILoveGayNJ |
| Cruise and Luxury Travel VIDEOS | @ILoveGayCruises |
| Travel VIDEOS | @ILoveLGBTTravel |


Felipe Rose: The Village People
July 10, 2021
#ILoveGay Today meets up with LGBTQ+ icon, Felipe Rose, better known as a part of The Village People, with their legendary hit songs Go West, Macho Man, YMCA and more! He has a new single out, "Dance Again". We chat about his inspiration for this new song, as well as some of his amazing history in the LGBTQ+ world in NYC back in the 70s and 80s, rubbing shoulders and sharing breakfast with such h... | [LINK]
| Asbury Park, NJ VIDEOS | @ILoveGayNJ |
| Music VIDEOS | @ILoveGayMusic |
| Entertainment VIDEOS | @ILoveGayMovies |

Featured @ILoveGayNJ Content & Articles
In time for National Coming Out Day on Oct. 11, members of NJ's LGBTQ community and allies will gath...
A new nonprofit, AC Pride, is working to commemorate the LGBTQ community's history and impact in the...
Featured @ILoveGayNJ Social Media
More Info
Learn More About our LGBTQ Marketing Programs
Advertising Opportunities
Would you like your business listed here? Call us at (323) 963-3653 or contact us here to get started.
Maximizing Your LGBTQ Twitter Posts with #ILoveGay
One of the most common hurdles individuals and businesses have is the time they feel is involved in doing social media marketing, and simply adding another media such as Twitter into the mix might just sound overwhelming. Our goal is to show you how to make your current online marketing efforts more efficient time-wise, as well as how to take active yet simple steps in increasing their exposure. We'll also be showing you how to get your content noticed by our online editors and included in our #ILoveGay initiatives and outreach.
Brought To You By...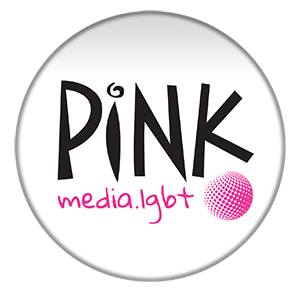 HOME | About Us | Entry Level Program | Advertising | Contact Us