#ILoveGay Today Featured Videos
Dev!n
April 07, 2022
#ILoveGay Today meets up with Dev!n, aka Big Black Dev!n [Devin Collins). We chat about his beginnings in the LGBTQ+ music world with the gay boy band Echo V, and where his music has evolved with his recent release, No Regrets, and his latest, Just So You Know [DGV Remix). He's been named the Artist of the Month on OutAt.TV, and has been interviewed on a number of LGBTQ+ podcasts, including Queer... | [LINK]
https://www.devinlcollins.com/
| Tampa/St Petersburg, FL VIDEOS | @ILoveGayTampa |
| Music VIDEOS | @ILoveGayMusic |
| Entertainment VIDEOS | @ILoveGayMovies |


Billy Mick Music: Album Release "Leveling Up"
February 15, 2022
#ILoveGay Today meets up with Billy Mick, where we chat about his upcoming new album, "Leveling Up". Leveling Up picks up where his debut album left off! At the end of his first album, "Just B.", he ends with "Flesh and Bone", which came from his amazing trip to Manchester Pride, where he was surrounded with love, togetherness and acceptance. This album opens with "The Tourist", which is everythi... | [LINK]
https://www.billymick.com/
| Orlando, FL VIDEOS | @ILoveGayOrlando |
| Music VIDEOS | @ILoveGayMusic |
| Entertainment VIDEOS | @ILoveGayMovies |


Patrick T Cooper
February 08, 2022
#ILoveGay Today meets up with Patrick T Cooper, Chief Encouragement Officer, now in Fort Lauderdale. Originally from Atlanta, Patrick is a man of many talents, where he's built a career as a boutique marketing firm, as well as having created a name for himself in the worlds of travel and style. He straddles the two worlds of old media and new media quite successfully, and has incorporated a strong... | [LINK]
https://www.patricktcooper.com/
| Ft. Lauderdale, FL VIDEOS | @ILoveGayFTL |
| QPOC/African-American VIDEOS | @IHeartQPOC |
| Style & Fashion VIDEOS | @ILoveGayStyle |

Featured @ILoveGayFlorida Content & Articles
The documentary, "Someone Waits for Me," provides stories and experiences of older LGBTQ+ ...
A museum is highlighting the accomplishments and the sacrifices of the LGBTQ community in Central Fl...
The opening film will be Firebird, a touching and romantic story about two Soviet Air Force pilots w...
Craving a movie-going experience beyond the traditional multiplex? Here's a rundown of the film fest...
The 13rd Annual Fort Lauderdale Edition of OUTshine LGBTQ+ Film Festival will take place October 14 ...
Orlando is at the top of the list for most LGBTQ-friendly travel destinations in the United States, ...
Featured @ILoveGayFlorida Social Media
More Info
Learn More About our LGBTQ Marketing Programs
Advertising Opportunities
Would you like your business listed here? Call us at (323) 963-3653 or contact us here to get started.
Maximizing Your LGBTQ Twitter Posts with #ILoveGay
One of the most common hurdles individuals and businesses have is the time they feel is involved in doing social media marketing, and simply adding another media such as Twitter into the mix might just sound overwhelming. Our goal is to show you how to make your current online marketing efforts more efficient time-wise, as well as how to take active yet simple steps in increasing their exposure. We'll also be showing you how to get your content noticed by our online editors and included in our #ILoveGay initiatives and outreach.
Brought To You By...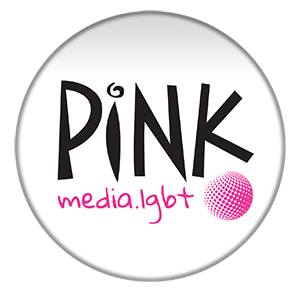 HOME | About Us | Our Marketing Programs | Advertising | Contact Us