#ILoveGay Today Featured Videos
Matt Yee's Outrageous Adult Sing Along Show
May 18, 2021
#ILoveGay Today connects with Matt Yee, famous for his cruise ship show "Matt Yee's Outrageous Adult Sing Along Show." Performing on cruises for almost 20 years now, he's been on countless Atlantis cruises, as well as club venues across the US, including quite a few in NYC. He's got a special knack for creating a performance that gets the entire crowd singing along with him, which is what he misse... | [LINK]
| Hawaii VIDEOS | @ILoveGayHawaii |
| Music VIDEOS | @ILoveGayMusic |
| Entertainment VIDEOS | @ILoveGayMovies |


Joe Bock: NMG Network & Lei Magazine
January 22, 2021
#ILoveGay Today meets up with Joe Bock, Partner and Chief Relationship Officer of NMG Network, a company that specializes in high-quality tourism videos for Hawaii, as well as publishes Lei Magazine, a premium LGBTQ+ magazine highlighting life in, and travel to, Hawaii. | [LINK]
| Hawaii VIDEOS | @ILoveGayHawaii |
| Media VIDEOS | @NewMediaLGBT |
| Travel VIDEOS | @ILoveLGBTTravel |


Greg Hamman: Undersea Expeditions
January 21, 2021
#ILoveGay Today connects with Greg Hamman of Undersea Expeditions, an LGBTQ+ scuba diving tour operator, based in Hawaii but bringing the world of scuba diving to LGBTQ+ travelers with dives all over the world, including their next dive tour in Curacao. | [LINK]
| Hawaii VIDEOS | @ILoveGayHawaii |
| Bears VIDEOS | @ILoveQBears |
| Travel VIDEOS | @ILoveLGBTTravel |

Featured @ILoveGayHawaii Content & Articles
PBN caught up with Business of Pride career achievement honoree Shannon Smith, a Locations Realtor a...
The Hawaii LGBT Legacy Foundation (HLLF) is preparing to go virtual again for its 2021 Honolulu Prid...
In support of Pride, 'Aiohilani will donate $10 per night to the Hawaii LGBT Legacy Foundation. The ...
Featured @ILoveGayHawaii Social Media
More Info
Learn More About our LGBTQ Marketing Programs
Advertising Opportunities
Would you like your business listed here? Call us at (323) 963-3653 or contact us here to get started.
Maximizing Your LGBTQ Twitter Posts with #ILoveGay
One of the most common hurdles individuals and businesses have is the time they feel is involved in doing social media marketing, and simply adding another media such as Twitter into the mix might just sound overwhelming. Our goal is to show you how to make your current online marketing efforts more efficient time-wise, as well as how to take active yet simple steps in increasing their exposure. We'll also be showing you how to get your content noticed by our online editors and included in our #ILoveGay initiatives and outreach.
Brought To You By...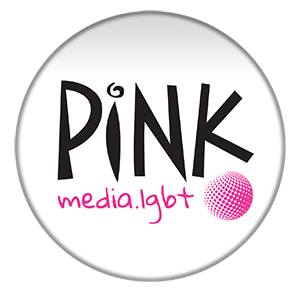 HOME | About Us | Our Marketing Programs | Advertising | Contact Us