#ILoveGay Today Featured Videos
Michael Green: Transforming Wine & Food Into Entertainment
May 17, 2022
#ILoveGay Today joins Michael Green, a public speaker and master storyteller, who has built an amazing career transforming wine & food into entertainment. We chat about his work bringing the worlds of wine & food into corporate boardrooms, private dinners and a myriad of other culinary events around the world. He's also spoken on food and wine curating on MSNBC, CNN, The Today Show, and The Food ... | [LINK]
https://michaelgreen.com/
| New York City, NY VIDEOS | @ILoveGayNYC |
| Food & Wine VIDEOS | @ILoveGayFoodies |


Travis Shumake
April 04, 2022
#ILoveGay Today meets up with Travis Shumake of Shumake Racing, an unsponsored NHRA Drag Racer & non-profit fundraiser. Born and raised in Phoenix, he now lives in NYC, where he pursues his passion of drag racing he inherited from his father, Tripp Shumake, the late Funny Car Champion. We chat about life in drag racing, as well as teaming up with Racing Pride out of the UK, where they are creating... | [LINK]
https://travisshumake.com/
| New York City, NY VIDEOS | @ILoveGayNYC |
| Automotive VIDEOS | @ILoveGayAuto |


David Toussaint: writer, critic, playwright, author
April 01, 2022
We connect with David from his apartment in New York, where we chat about his work over the years writing for a wide variety of magazines and online publications, including Queerty, Queer Forty, Instinct Magazine, Huffington Post and more. His topics often revolve around gay male sexuality and age, where he explores what it's like to be a sexual gay man while getting older. | [LINK]
https://en.wikipedia.org/wiki/David_Toussaint
| New York City, NY VIDEOS | @ILoveGayNYC |
| Seniors VIDEOS | @ILoveGaySeniors |
| Lifestyle VIDEOS | @ILoveGayViews |

Featured @ILoveGayNYC Content & Articles
The holidays traditionally mean joy, celebration, and family. But for many LGBTQ-identifying individ...
Gender diversity has existed since the beginning of time. Prior to colonization, gender expansive pe...
As society's understanding of diverse sexual identities and gender expressions has grown more inclus...
Life costs more when you're queer. 

Discrimination and stigma affects us in all areas of ...
A conversation about trans and gender nonconforming representation in the theater, Dreaming the Quee...
Papi advises a letter-writer who feels their coming out was a total flop after it failed to elicit a...
Featured @ILoveGayNYC Social Media
More Info
Learn More About our LGBTQ Marketing Programs
Advertising Opportunities
Would you like your business listed here? Call us at (323) 963-3653 or contact us here to get started.
Maximizing Your LGBTQ Twitter Posts with #ILoveGay
One of the most common hurdles individuals and businesses have is the time they feel is involved in doing social media marketing, and simply adding another media such as Twitter into the mix might just sound overwhelming. Our goal is to show you how to make your current online marketing efforts more efficient time-wise, as well as how to take active yet simple steps in increasing their exposure. We'll also be showing you how to get your content noticed by our online editors and included in our #ILoveGay initiatives and outreach.
Brought To You By...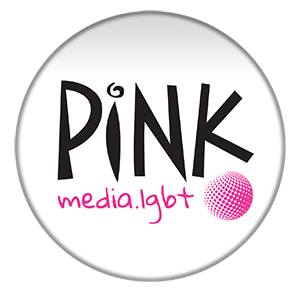 HOME | About Us | Our Marketing Programs | Advertising | Contact Us