#ILoveGay Today Featured Videos
Michael Green: Transforming Wine & Food Into Entertainment
May 17, 2022
#ILoveGay Today joins Michael Green, a public speaker and master storyteller, who has built an amazing career transforming wine & food into entertainment. We chat about his work bringing the worlds of wine & food into corporate boardrooms, private dinners and a myriad of other culinary events around the world. He's also spoken on food and wine curating on MSNBC, CNN, The Today Show, and The Food ... | [LINK]
https://michaelgreen.com/
| New York City, NY VIDEOS | @ILoveGayNYC |
| Food & Wine VIDEOS | @ILoveGayFoodies |


#ILoveGay Today - George Mattu
May 13, 2022
#ILoveGay Today, along with John Godbold of Tales of the Second City, meet up with George Mattu, an "accidental activist." George Mattu and his partner Matthew Grocott have lived in Birmingham together for the past seven years but say the incessant homophobia in the city has left them fearing for their safety. Listen in as we chat about George's roll in helping bring more awareness to this issue, ... | [LINK]
| Birmingham, UK VIDEOS | @ILoveGayBRUM |
| Activist VIDEOS |
| Local News VIDEOS | @ILoveGayViews |


Kings N Things Birmingham: Christian Gay and Victor Velvet
April 19, 2022
#ILoveGay Today, along with John Godbold of Tales of the Second City, meet up with Beth & Cameron, aka Christian Gay and Victor Velvet. They head up Kings N Things Birmingham, where they host an avant garde drag king cabaret every Sunday night at The Fox on Kent St in Birmingham. Join us as they tell us about who they are, how they got started and where they're headed as they bring the world of dr... | [LINK]
https://talesofthesecondcity.wordpress.com/
| Birmingham, UK VIDEOS | @ILoveGayBRUM |
| Drag VIDEOS | @ILoveGayDrag |
| Entertainment VIDEOS | @ILoveGayMovies |
| Lesbian |
Featured Content & Articles
"In 2022, no person should ever be subjected to harassment or discrimination because of who they are...
The organization was founded in response to the passage of Proposition 8, which banned same-sex marr...
The holidays traditionally mean joy, celebration, and family. But for many LGBTQ-identifying individ...
Gender diversity has existed since the beginning of time. Prior to colonization, gender expansive pe...
As society's understanding of diverse sexual identities and gender expressions has grown more inclus...
Six artists were selected for the inaugural Trans Possibilities Intensive, a three-day program to he...
More Info
Learn More About our LGBTQ Marketing Programs
Advertising Opportunities
Would you like your business listed here? Call us at (323) 963-3653 or contact us here to get started.
Maximizing Your LGBTQ Twitter Posts with #ILoveGay
One of the most common hurdles individuals and businesses have is the time they feel is involved in doing social media marketing, and simply adding another media such as Twitter into the mix might just sound overwhelming. Our goal is to show you how to make your current online marketing efforts more efficient time-wise, as well as how to take active yet simple steps in increasing their exposure. We'll also be showing you how to get your content noticed by our online editors and included in our #ILoveGay initiatives and outreach.
Brought To You By...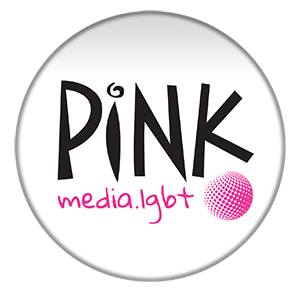 HOME | About Us | Entry Level Program | Advertising | Contact Us