#ILoveGay Today Featured Videos
Gary Saperstein: Out in the Vineyard presents Gay Wine Weekend 2022
April 01, 2022
#ILoveGay Today meets up with Gary Saperstein, founder of Out in the Vineyard in Sonoma, CA. Join us as we chat about his upcoming Gay Wine Weekend 2022 - 3 Days of Gay in Sonoma Wine Country! This annual event includes wine maker dinners, wine tours, after parties, a Twilight T-Dance at the Chateau St. Jean Winery, Drag Queen brunch and wine auction, and a finale pool party. This year's event is ... | [LINK]
https://www.outinthevineyard.com/
| Sonoma, CA VIDEOS | @ILoveGaySonoma |
| Foodie VIDEOS | @ILoveGayFoodies |
| Food & Wine VIDEOS | @ILoveGayFoodies |


Greg Baird: Global LGBTQ+ Lecturer/Activist
December 16, 2021
#ILoveGay Today meets up with Greg Baird, global LGBTQ+ lecturer and activist. We chat about his evolution in public speaking over the past 20 years, where he's presented on LGBTQ+ civil rights, acceptance, anti-bullying/hate, inclusiveness and community to colleges, universities high schools and events. Since the pandemic, he's expanded into more corporate public speaking opportunities, and has g... | [LINK]
http://www.gregrbaird.com/
| Chicago, IL VIDEOS | @ILoveGayChicago |
| Foodie VIDEOS | @ILoveGayFoodies |
| Lifestyle VIDEOS | @ILoveGayViews |


Aaron Paiva Leyton: TourGuidePeru.com
July 15, 2020
#ILoveGay Today catches up with entrepreneur Aaron Paiva Leyton of TourGuidePeru.com. Normally he is focused on bringing LGBTQ+ travelers to Machu Picchu and other amazing destinations throughout Peru, but with this quarantine and pandemic, he has shifted his energies towards the launch of his book My Mother's Kitchen, as well as a new podcast and a video show about LGBTQ+ entrepreneurs throughout... | [LINK]
| Lima, Peru VIDEOS | @ILoveGayPeru |
| Foodie VIDEOS | @ILoveGayFoodies |
| Travel VIDEOS | @ILoveLGBTTravel |

Featured @ILoveGayFoodies Content & Articles
Palm Springs is an inclusive oasis for the LGBTQIA+ community making it the perfect location for our...
The National LGBT Chamber of Commerce and Grubhub have partnered to create a program that will award...
"Greater Palm Springs is a culinary oasis and has a variety of food festivals throughout the year th...
Featured @ILoveGayFoodies Social Media
More Info
Learn More About our LGBTQ Marketing Programs
Advertising Opportunities
Would you like your business listed here? Call us at (323) 963-3653 or contact us here to get started.
Maximizing Your LGBTQ Twitter Posts with #ILoveGay
One of the most common hurdles individuals and businesses have is the time they feel is involved in doing social media marketing, and simply adding another media such as Twitter into the mix might just sound overwhelming. Our goal is to show you how to make your current online marketing efforts more efficient time-wise, as well as how to take active yet simple steps in increasing their exposure. We'll also be showing you how to get your content noticed by our online editors and included in our #ILoveGay initiatives and outreach.
Brought To You By...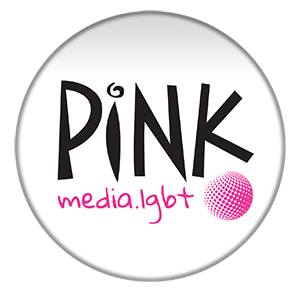 HOME | About Us | Entry Level Program | Advertising | Contact Us