#ILoveGay Today Featured Videos
#ILoveGay Today - Nathaniel Hill: Broadway Plus
August 10, 2021
#ILoveGay Today meets up with Nathaniel Hill of Broadway Plus, based in New York City. We chat about their original business model of bringing a VIP experience to folks attending Broadway shows, and how they pivoted to a virtual experience, bringing Broadway performers and actors to the digital screen and making it easy for them to connect with their fans for meet & greet opportunities, as well as... | [LINK]
https://broadwayplus.com/
| New York City, NY VIDEOS | @ILoveGayNYC |
| Theatre VIDEOS | @ILoveGayTheatre |
| Entertainment VIDEOS | @ILoveGayMovies |


Marc Levine: Gemini Theatrical
September 14, 2020
#ILoveGay Today connect with Marc Levine of Gemini Theatrical Investors, where we chat about his most recent production "Fly More Than You Fall," which opened in Utah before the pandemic, and is now continuing development virtually, in hopes of being released again soon when more local, regional theatres open up in 2021. About Fly More Than You Fall: FLY MORE THAN YOU FALL introduces a young g... | [LINK]
| New York City, NY VIDEOS | @ILoveGayNYC |
| Theatre VIDEOS | @ILoveGayTheatre |
| Entertainment VIDEOS | @ILoveGayMovies |


Michael Zayas: The Best of Everything New York
August 03, 2020
#ILoveGay Today reconnects with Michael Zayas of "The Best of Everything New York", a company dedicated to discovering new ways to find the best things to do in NYC, focused on getting to know the people & personalities behind the world's most unique experiences. We chat about his background in marketing & branding in the hospitality industry, and how his business is uniquely suited to bringing th... | [LINK]
| New York City, NY VIDEOS | @ILoveGayNYC |
| Theatre VIDEOS | @ILoveGayTheatre |
| Travel VIDEOS | @ILoveLGBTTravel |

Featured @ILoveGayTheatre Content & Articles
London's Number One Adults Only Pantomime Is Back! 
Yes, it's back the hilarious Snow White and...
A conversation about trans and gender nonconforming representation in the theater, Dreaming the Quee...
"Palm Canyon Theatre (PCT) continues their gala 25th Anniversary Season with Del Shores' beloved Sor...
It doesn't get better for anyone who thought this musical was about a queer teen.
Featured @ILoveGayTheatre Social Media
More Info
Learn More About our LGBTQ Marketing Programs
Advertising Opportunities
Would you like your business listed here? Call us at (323) 963-3653 or contact us here to get started.
Maximizing Your LGBTQ Twitter Posts with #ILoveGay
One of the most common hurdles individuals and businesses have is the time they feel is involved in doing social media marketing, and simply adding another media such as Twitter into the mix might just sound overwhelming. Our goal is to show you how to make your current online marketing efforts more efficient time-wise, as well as how to take active yet simple steps in increasing their exposure. We'll also be showing you how to get your content noticed by our online editors and included in our #ILoveGay initiatives and outreach.
Brought To You By...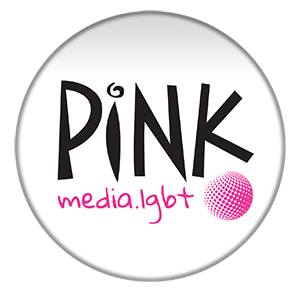 HOME | About Us | Our Marketing Programs | Advertising | Contact Us