#ILoveGay Today Featured Videos
Only1 Theory
May 28, 2022
#ILoveGay Today meets up with Only1 Theory from Baltimore, MD. We chat about her new single release "Hard Smoke", including the new music video at the end of this interview. Only1 Theory has developed an entirely new genre of music, which she calls WaveNB. It combines the elements of r&b, soul, rap, funk, and tonal sounds to create a whole new, fresh experience. We chat about her work, as well ... | [LINK]
https://www.only1theory.com/
| Baltimore, MD VIDEOS | @ILoveGayBWI |
| Music VIDEOS | @ILoveGayMusic |
| Entertainment VIDEOS | @ILoveGayMovies |
| Lesbian |

Kings N Things Birmingham: Christian Gay and Victor Velvet
April 19, 2022
#ILoveGay Today, along with John Godbold of Tales of the Second City, meet up with Beth & Cameron, aka Christian Gay and Victor Velvet. They head up Kings N Things Birmingham, where they host an avant garde drag king cabaret every Sunday night at The Fox on Kent St in Birmingham. Join us as they tell us about who they are, how they got started and where they're headed as they bring the world of dr... | [LINK]
https://talesofthesecondcity.wordpress.com/
| Birmingham, UK VIDEOS | @ILoveGayBRUM |
| Drag VIDEOS | @ILoveGayDrag |
| Entertainment VIDEOS | @ILoveGayMovies |
| Lesbian |

Voices of India - Pallavi Pareek
April 16, 2022
Join #ILoveGay Today's special series, "Voices of India", where we interview some of India's LGBTQ+ leaders in business, activism, pride and so much more. Today we meet up with Pallavi Pareek of Bangalore, where we chat about her work ensuring Diversity and Inclusivity through Legal Compliance at Ungender.in. One of her mottos is "Great things happen in safe workplaces". Using data, technology & l... | [LINK]
https://www.ungender.in/
| India VIDEOS | @ILoveGayIndia |
| Employment & Jobs VIDEOS | @ILoveGayWork |
| Lesbian |
Featured @IHeartLesbian Content & Articles
The holidays traditionally mean joy, celebration, and family. But for many LGBTQ-identifying individ...
I'm excited to share the 4th tip in this 10 Quick Tips to Warm Up Your Relationship series:  Address...
Mix it up! Get creative. Find new ways of letting your partner know that she's special to you.To hel...
Here's your second quick tip to warm up your relationship:  Hug each other 10 times today. I'm not k...
Despite the 'success' of keeping these spaces open, many worry about the uncertainty surrounding the...
The Greater Palm Springs Pride parade returns with all its pomp and circumstance and a first-ever ap...
Featured @IHeartLesbian Social Media
More Info
Learn More About our LGBTQ Marketing Programs
Advertising Opportunities
Would you like your business listed here? Call us at (323) 963-3653 or contact us here to get started.
Maximizing Your LGBTQ Twitter Posts with #ILoveGay
One of the most common hurdles individuals and businesses have is the time they feel is involved in doing social media marketing, and simply adding another media such as Twitter into the mix might just sound overwhelming. Our goal is to show you how to make your current online marketing efforts more efficient time-wise, as well as how to take active yet simple steps in increasing their exposure. We'll also be showing you how to get your content noticed by our online editors and included in our #ILoveGay initiatives and outreach.
Brought To You By...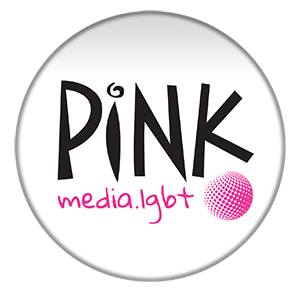 HOME | About Us | Our Marketing Programs | Advertising | Contact Us