HOME | About Us | Advertising | Directory | Events | Ambassador Program | Media Partner | PR Services | Contact Us
Content Search
Trading the Noisy Gay Bar Scene for the Knitting Circle
June 09, 2019
Many gay men in New York are looking for alternative ways to socialize. A look at the surprising revival of the knitting circle.
| New York City, NY ARTICLES | #GayNYC | @ILoveGayNYC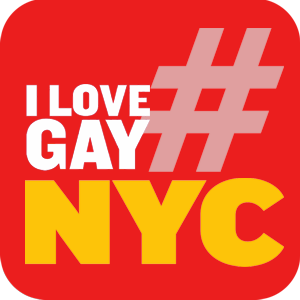 |
| Socialite ARTICLES |
| Local News ARTICLES | #GayLocalNews | @LGBTPinkieB |


Buttigieg urges LGBTQ to turn differences into social change
June 08, 2019
Democratic presidential candidate Pete Buttigieg told an audience in Iowa on Friday that coming out as gay has empowered him in a way he did not anticipate, and he called on others to harness their differences into socia
| Des Moines, IA ARTICLES | @ILoveGayIowa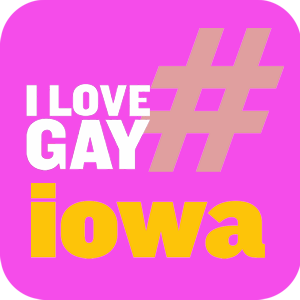 |
| Socialite ARTICLES |
| Politics & Law ARTICLES | #LGBTPolitics | @ILoveGayPolitic |


Americans' views flipped on gay rights. How did minds change so quickly?
June 08, 2019
Fifty years after the Stonewall riots, the transformation in attitudes toward gay people stands out among social movements, researchers say.
| San Francisco, CA ARTICLES | #GaySF | @ILoveGaySF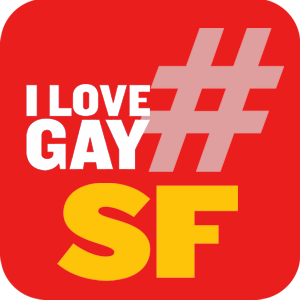 |
| Socialite ARTICLES |
| Global ARTICLES | #GayWorldNews | @ILoveGayLGBT |


LGBT in the Persian Gulf: Hiding is crucial
May 03, 2019
Arbitrary detention of LGBT people, laws against same-sex intimacy, social prejudice and hate speech in the media are commonplace in Persian Gulf countries. In this article, Nazeeha Saeed provides an overview of the treatment of LGBT citizens of Arab countries on the Persian Gulf . The article is published here courtesy of ILGA, the International …
| Middle East ARTICLES | #GayMiddleEast | @ILoveGayMEast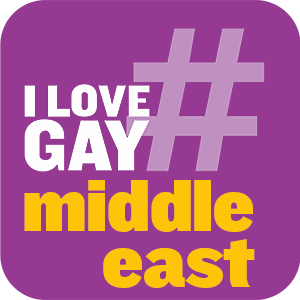 |
| Socialite ARTICLES |
| Global ARTICLES | #GayWorldNews | @ILoveGayLGBT |


LGBTQ Adults Feel More Shame, Anxiety, and Depression About Their Money Than Their Straight Peers, According to a New Study
February 26, 2019
Thinking about personal finances has a way of making people feel unsure and uneasy, no matter their job or social status. But a new survey shows that this is even more prevalent for people in the LGBTQ community.
| Socialite ARTICLES |
| Finance ARTICLES | #LGBTFinance | @ILoveGayFinance |


Social media brings in LGBTI weddings to CNMI
January 14, 2019
The Northern Marianas tourism boss is thanking social media for marketing the territory as a same-sex marriage destination.
| Polynesian Islands ARTICLES | #GayTahiti | @ILoveGayOceania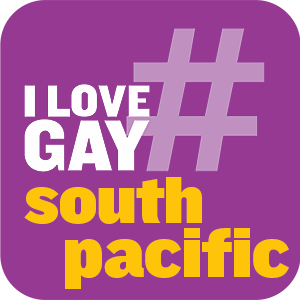 |
| Socialite ARTICLES |
| Marriage & Civil Unions ARTICLES | #MarriageEquality | @ILoveGayWedding |


December Luncheon: Reach the LGBTQ+ Community through Social Relationships - Dec 12, 2018 - Long Beach Gay & Lesbian Chamber of Commerce, CA
November 19, 2018
Join us as we hear from Matt Skallerud, owner of Pink Banana Media, on everything you need to know about connecting your business to the LGBTQ+ community. Learn how to merge PR, advertising & social media with the power of individuals, their interactions and their relationships. Spread your organization's message farther and wider than ever before, while maintaining and increasing your organiz...

Pink Banana Media - View More Article Entries | View Business Listing
| Long Beach, CA ARTICLES | #GayLongBeach | @ILoveGayLB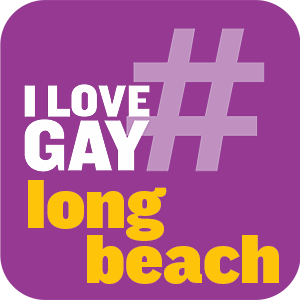 |
| Socialite ARTICLES |
| Business ARTICLES | #LGBTBiz | @ILoveLGBTBiz |


What It Feels Like To Be Same Sex Parents
September 27, 2018
When Lotte Jeffs and her wife Jen had a baby, negotiating the new social landscape around being two mums sadly came with challenges
| Socialite ARTICLES |
| Family & Parenting ARTICLES | #GayParents | @ILoveGayParents |
| Lesbian | #LesbianLife

LGBT Germans reveal life of insults with #MeQueer
August 19, 2018
Germany is seen as a progressive and safe country for LGBT people, but a new social media trend is exposing the daily struggle of many. One user recalls being threatened with the specter of Nazi death camps.
| Berlin, Germany ARTICLES | #GayBerlin | @ILoveGayGermany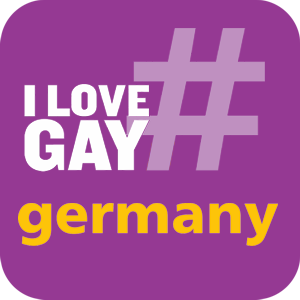 |
| Socialite ARTICLES |
| Lifestyle ARTICLES | #GayLife | @LGBTPinkieB |


Fighter Pilot, Racing Driver, Prisoner of War, Transgender Pioneer: The Incredible Story of Roberta Cowell
August 12, 2018
Roberta Cowell isn't generally a name you hear when we talk about incredible women behind the wheel. Her laundry list of achievements is a long one, but her disappearance from the public eye was orchestrated by the woman herself. A name that we should be celebrating is one that's become tarnished by the confusion of social norms and outdated etiquette.
| UK ARTICLES | #GayUK | @ILoveGayUK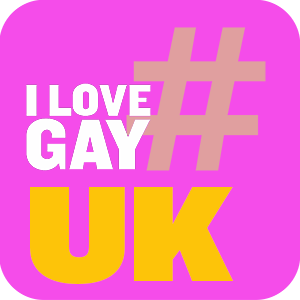 |
| Socialite ARTICLES |
| History ARTICLES | #LGBTHistory | @ILoveGayHistory |
| TRANS

Study: LGBT Community Centers Serve More Than 40,000 People Each Week
August 08, 2018
For many lesbian, gay, bisexual, and transgender (LGBT) people, LGBT community centers are a critical and sometimes the only local source of targeted social, educational, and health services. According to a new report released Tuesday from MAP and CenterLink, The 2018 LGBT Community Center Survey Report: Assessing the Capacity and Programs of Lesbian, Gay, Bisexual, and Transgender Community Cente...
| Seattle, WA ARTICLES | #GaySeattle | @ILoveGaySeattle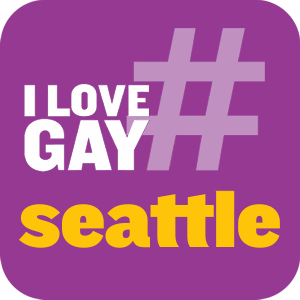 |
| Socialite ARTICLES |
| Local News ARTICLES | #GayLocalNews | @LGBTPinkieB |


Centring LGBT in Jamaica's future
July 27, 2018
Two months ago Jamaica Forum for Lesbians, All-Sexuals and Gays (J-FLAG) hosted the 6th Larry Chang Symposium under the theme 'Centring LGBT People in Jamaica's Future', which brought to the fore the economic, social and cultural rights of LGBT Jamaicans and how we can utilise this as the driving force of our social and economic justice efforts going forward.
| Caribbean Islands ARTICLES | #GayCaribbean | @ILoveGayCaribe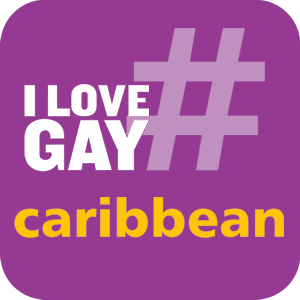 |
| Socialite ARTICLES |
| Local News ARTICLES | #GayLocalNews | @LGBTPinkieB |


Has Social Media Killed the Closet?
July 19, 2018
Social media leaves little room for secrets, doesn't it? While Instagram, Twitter and Facebook certainly give us a slew of new mysteries—Who is that? How can
| Socialite ARTICLES |
| Lifestyle ARTICLES | #GayLife | @LGBTPinkieB |


SIUE's Dorsey awarded for supporting social justice, LGBTQ rights
June 22, 2018
An award for doing the right thing? This response, in part, came from Dominic Dorsey II, Southern Illinois University Edwardsville director of Disability Support Services, after receiving the Champions of Community Engagement Award. The award was presented by Empower Indy Inc. and Powerhouse Church of Deliverance in Indianapolis at the Second Annual EmPOWERment Gala held May 18 at the Sheraton in ...
| Indianapolis, IN ARTICLES | #GayIndy | @ILoveGayIndy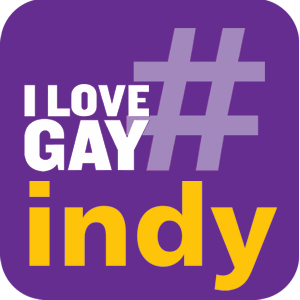 |
| Socialite ARTICLES |
| Local News ARTICLES | #GayLocalNews | @LGBTPinkieB |


What Is the #ILoveGay Twitter 360° Network

What is our goal with #ILoveGay to Consumers?
To be the Best Community Hub
for all LGBTQ social conversations
related to a specific region or theme.

What is our goal with #ILoveGay to Businesses?
To be the Best Brand to work with
when targeting the LGBTQ community online,
blending influencer marketing, content marketing and social media
as well as traditional online strategies.

How Do We Do It?
We find the right mix of curating, retweeting, and liking content,
as well as following Twitter users, while staying "on brand".
We promote content, including advertisers', at the social media post level,
you know, just like an LGBTQ influencer would ;-)
More About Our Reach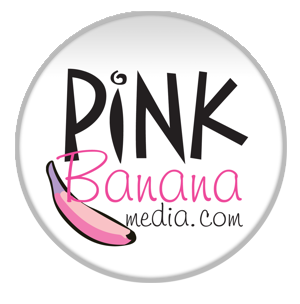 Social Media Reach from our #ILoveGay social media networks
(including @ILoveLGBTTravel, @ILoveGayLGBT, @ILoveLGBTBiz,
@PinkBananaWorld and @LGBTPinkieB) is now
over 325,000+ followers on Twitter, Facebook and Instagram combined.
Twitter: 300,000+ followers
Facebook: 25,000+ followers
Instagram: 4,500+ followers
Prices start at $95
Interested in pursuing this
#ILoveGay Twitter 360° marketing program and strategy
for your business? Call us at (323) 963-3653 or...
contact us here to get started.
Why Hire Us?

With #ILoveGay, we have developed a trusted brand
in the LGBTQ online community, whereby we have
stayed engaged with our followers and built up
their trust and loyalty over the past few years.
They know that when we like, ReTweet and post,
the content we're engaged with will be high quality.
We can help bring your brand into this loyal #ILoveGay Network.

Each #ILoveGay profile stays true to its niche,
whether that's @ILoveGayTheatre or @ILoveGayNYC...
following and engaging only with individuals and businesses
in the LGBTQ theatre world or the LGBTQ NYC community, respectively.
We can target your message directly to the niche audiences that are
right for you, and we can enhance these posts with paid advertising
to reach deeper into this niche audience on Twitter,
as well as duplicate this level of hyper-targeting on Facebook and Instagram
in order to reach your target demographic on all top social media platforms as well.

We have spent years cultivating relationships with
LGBTQ influencers on Twitter and Instagram, and as our client,
we can leverage these relationships on your behalf as well.

You're letting someone else talk about you to the LGBTQ community online.
Yes, you can promote yourself directly, but sometimes the message has
more credibility when you let someone else talk about your business as well.

You are leveraging our company's 24+ years in the LGBTQ marketplace.
More Info
Learn More About our LGBTQ Marketing Programs