HOME | About Us | Our Marketing Programs | Advertising | Contact Us
LGBTQ Influential Writer Program - ILoveGay.LGBT and Pink Media
Become an #ILoveGay Influential Writer
Are You a Strong Writer AND Power Twitter User?

Interactive Storytelling in 280 characters or less...
the "short form" done right leads to "long form" follow through!


Over the years, we've worked with a lot of LGBTQ writers from a wide variety of diverse backgrounds and storytelling skills. Recently we've begun working with what we would call LGBTQ Influential Writers, who have the combined skill set of incredible writing, along with a strong social media following... usually on Twitter.
Apply to become an #ILoveGay Influential Writer! Contact us here to get started.
Our Current LGBTQ Influential Writers
Our #ILoveGay Ambassador Program



Our Media Partner Program
---
Interested in pursuing our #ILoveGay Influential Writer? Contact us here to get started.
---
What Is the #ILoveGay 360° Multimedia Network

What is our goal with #ILoveGay to Consumers?
To be the Best Community Hub
for all LGBTQ+ social conversations
related to a specific region or theme.

What is our goal with #ILoveGay to Businesses?
To be the Best Brand to work with
when targeting the LGBTQ+ community online,
blending influencer marketing, content marketing and social media
as well as traditional online strategies.

How Do We Do It?
We find the right mix of curating, sharing, and liking content,
as well as following social media users, while staying "on brand".
We promote content, including advertisers', at the social media post level,
you know, just like an LGBTQ+ influencer would ;-)
More About Our Reach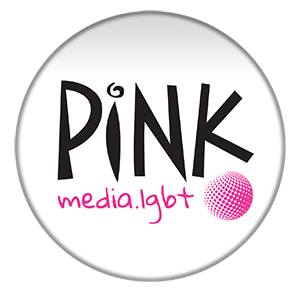 Social Media Reach from our #ILoveGay social media networks
(including @ILoveLGBTTravel, @ILoveGayLGBT, @ILoveLGBTBiz,
@PinkMediaWorld and @ILoveGayViews) is now
over 650,000+ followers on Twitter, Facebook and Instagram combined.
Twitter: 600,000+ followers
Facebook: 25,000+ followers
Instagram: 5,000+ followers
Prices start at $500
Interested in pursuing this
#ILoveGay 360° Multimedia marketing program and strategy
for your business? Call us at (323) 963-3653 or...
contact us here to get started.
Why Hire Us?

With #ILoveGay, we have developed a trusted brand
in the LGBTQ+ online community, whereby we have
stayed engaged with our followers and built up
their trust and loyalty over the past few years.
They know that when we like, share and post,
the content we're engaged with will be high quality.
We can help bring your brand into this loyal #ILoveGay Network.

Each #ILoveGay profile stays true to its niche,
whether that's @ILoveGayTheatre or @ILoveGayNYC...
following and engaging only with individuals and businesses
in the LGBTQ+ theatre world or the LGBTQ+ NYC community, respectively.
We can target your message directly to the niche audiences that are
right for you, and we can enhance these posts with paid advertising
to reach deeper into this niche audience,
as well as duplicate this level of hyper-targeting on Facebook and Instagram
in order to reach your target demographic on all top social media platforms as well.

We have spent years cultivating relationships with
LGBTQ+ influencers on Twitter and Instagram, and as our client,
we can leverage these relationships on your behalf as well.

You're letting someone else talk about you to the LGBTQ+ community online.
Yes, you can promote yourself directly, but sometimes the message has
more credibility when you let someone else talk about your business as well.

You are leveraging our company's 25+ years in the LGBTQ+ marketplace.
More Info
Learn More About our LGBTQ+ Marketing Programs