HOME | About Us | Our Marketing Programs | Advertising | #ILoveGay Today Videos | Contact Us
Media Partner Program - ILoveGay.LGBT and Pink Media
Let Us Amplify Your LGBTQ+ Outreach on Twitter!
Become an #ILoveGay Media Partner

Are you an LGBTQ+ media company that is strong on social media, especially Twitter?
If so, we'd like to become your online media partner!
As our media partner, we'll monitor and ReTweet your social media posts on a weekly basis. Also, whenever you hashtag your posts with #ILoveGay and/or connect with our main profile in your region (@ILoveGayMI) ... we'll make sure to engage with your posts, liking, commenting and retweeting via the #ILoveGay network, making sure your posts are seen by OUR AUDIENCE! Using this strategy, we'll help ensure your Twitter posts are seen by a much wider, targeted audience... tapping into the network effect of our #ILoveGay Network.
What we would ask is that you could promote @ILoveGayMI as well, using our logo and link back to our site. Also, we'd love it if you could RT some of our Twitter posts as well!
NOTE: For a few Tips & Tricks on how to maximize your #GayMichigan and #GayMichigan Tweets and Instagram posts, check out our article here. To get a better sense of #ILoveGay and how it fits into the "Twitter Ecosystem", check out this article here, as well as this article
#ILoveGay Twitter 360° Network

In Summary...
Step 1: How we can begin working together in trade? Tag your posts with the relevant #ILoveGay Twitter profiles, and tap into our network of 500,000+ followers to increase your social media reach, engagement and overall performance. You can tag your advertise/client posts as well, and we can help in your clients' success on your behalf! View our Welcome page here
For a little more in-depth information on how you can craft your Tweets, take a look at: #ILoveGay Twitter 360°

Step 2: How we can take our relationship to the next level, bringing additional revenue and our expertise to your organization? For those clients who are looking to tap into a wider market with your team, we can help on your behalf as well. We can increase their performance on Twitter, as well as hypertarget their exact audience on Facebook and even via banner advertising, if they're looking to go even broader and wider! We can do all of this in the background, putting your company at the forefront of this highly targeted marketing strategy. LGBTQ+ Content Marketing
And for a broader perspective on what we can offer:
- Pink Media Advertising & Marketing Services
- Pricing & Info, which you can incorporate into your sales materials.

In addition, we do get clients looking for a targeted LGBTQ+ reach online, as seen here. We would like to partner with you on behalf of these clients, paying you to help the client:
Run some form of their content and message, edited or otherwise, on your website.
Reach your followers on Facebook, Twitter, Tumblr, Instagram, Snapchat, etc.
Reach your audience via e-mail newsletter, banner advertising, etc.

Interested in pursuing our #ILoveGay Media Partner Program? Contact us here to get started.
<!img src="/common/images/icons/rooms_sm_01.svg" width="50"> <!img src="/common/images/icons/trips_sm_01.svg" width="50"> <!img src="/common/images/icons/icon_indicator-travel.png" width="50">
What Is the #ILoveGay 360° Multimedia Network

What is our goal with #ILoveGay to Consumers?
To be the Best Community Hub
for all LGBTQ+ social conversations
related to a specific region or theme.

What is our goal with #ILoveGay to Businesses?
To be the Best Brand to work with
when targeting the LGBTQ+ community online,
blending influencer marketing, content marketing and social media
as well as traditional online strategies.

How Do We Do It?
We find the right mix of curating, sharing, and liking content,
as well as following social media users, while staying "on brand".
We promote content, including advertisers', at the social media post level,
you know, just like an LGBTQ+ influencer would ;-)
More About Our Reach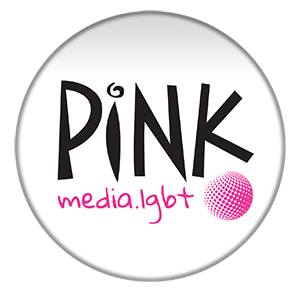 Social Media Reach from our #ILoveGay social media networks
(including @ILoveLGBTTravel, @ILoveGayLGBT, @ILoveLGBTBiz,
@PinkMediaWorld and @ILoveGayViews) is now
over 800,000+ followers on Twitter, Facebook and Instagram combined.
Twitter: 750,000+ followers
Facebook: 25,000+ followers
Instagram: 5,000+ followers
Prices start at $500
Interested in pursuing this
#ILoveGay 360° Multimedia marketing program and strategy
for your business? Call us at (323) 963-3653 or...
contact us here to get started.
Why Hire Us?

With #ILoveGay, we have developed a trusted brand
in the LGBTQ+ online community, whereby we have
stayed engaged with our followers and built up
their trust and loyalty over the past few years.
They know that when we like, share and post,
the content we're engaged with will be high quality.
We can help bring your brand into this loyal #ILoveGay Network.

Each #ILoveGay profile stays true to its niche,
whether that's @ILoveGayTheatre or @ILoveGayNYC...
following and engaging only with individuals and businesses
in the LGBTQ+ theatre world or the LGBTQ+ NYC community, respectively.
We can target your message directly to the niche audiences that are
right for you, and we can enhance these posts with paid advertising
to reach deeper into this niche audience,
as well as duplicate this level of hyper-targeting on Facebook and Instagram
in order to reach your target demographic on all top social media platforms as well.

We have spent years cultivating relationships with
LGBTQ+ influencers on Twitter and Instagram, and as our client,
we can leverage these relationships on your behalf as well.

You're letting someone else talk about you to the LGBTQ+ community online.
Yes, you can promote yourself directly, but sometimes the message has
more credibility when you let someone else talk about your business as well.

You are leveraging our company's 25+ years in the LGBTQ+ marketplace.
More Info
Learn More About our LGBTQ+ Marketing Programs