HOME | About Us | Advertising | Directory | Events | Ambassador Program | Media Partner | PR Services | Shop | Contact Us
Content Search
The best gay and lesbian holidays to celebrate a same sex wedding anniversary
January 05, 2021
This week, 29 March to be specific, marked the third anniversary of same-sex marriage in the UK. Thinking of taking the plunge? The wedding is all well and good, but the honeymoon can be better. We asked Darren Burn, founder of OutOfOffice.com, an LGBT-friendly luxury travel service that creates tailormade trips, to pick his favourite spots to kick back and relax post-ceremony.
| Travel ARTICLES | #GayTravel | @ILoveLGBTTravel |
| Lesbian | #LesbianLife

LGBTQ travel ideas for 2021
December 19, 2020
Top tips for LGBTQ travel for 2021, from where to go, Pride events, and how to travel safely in 2021.
| Pride ARTICLES | #GayPride | @ILoveLGBTPride |
| Travel ARTICLES | #GayTravel | @ILoveLGBTTravel |


Cruise Planners' Vicky Garcia on an initiative to tap into clients' travel desires
December 07, 2020
The agency has launched a tool that will capture client data about where they want to travel in the next one to three years, including LGBTQ travel. Garcia discusses how the data fits into its marketing strategy.
| Florida ARTICLES | #GayFlorida | @ILoveGayFlorida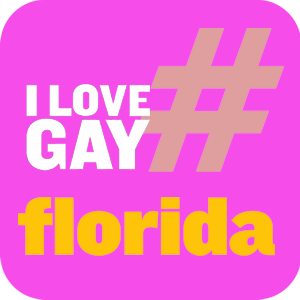 |
| Cruise and Luxury Travel ARTICLES | #GayCruise | @ILoveGayCruises |
| Travel ARTICLES | #GayTravel | @ILoveLGBTTravel |


LGBTQ+ Storyteller Award: Couple Of Men won Lonely Planet's Best in Travel 2021!
November 18, 2020
Best in Travel 2021: They are thrilled to be named winner of Lonely Planet's LGBTQ+ Storyteller Award 2021 - category Diversity & Inclusivity
| Berlin, Germany ARTICLES | #GayBerlin | @ILoveGayGermany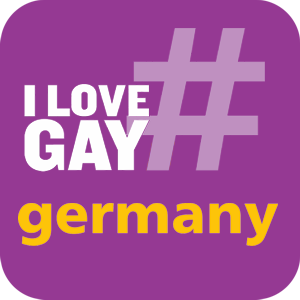 |
| Travel ARTICLES | #GayTravel | @ILoveLGBTTravel |


#ILoveGay Travel, featuring The Big Gay Podcast of Puglia
November 05, 2020
For the PinkMedia #ILoveGay Travel Influencer Series bringing together LGBTQ+ bloggers, vloggers and influencers from around the world.
| Rome, Italy ARTICLES | #GayItaly | @ILoveGayItaly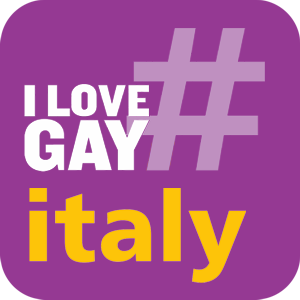 |
| Blogger ARTICLES |
| Travel ARTICLES | #GayTravel | @ILoveLGBTTravel |


Meet the Lesbian Couple Sharing Their Travels With the World
November 05, 2020
LGBTQ Couple Gabi and Shanna have documented their travels on their popular Youtube channel and blog under the moniker 27 Travels, which has become a go-to resource for LGBTQ-friendly destinations. They talk about their love for travel and each other. "Let's Go Together Episode 18: Traveling Together as an LGBTQIA+ Couple."
| Blogger ARTICLES |
| Travel ARTICLES | #GayTravel | @ILoveLGBTTravel |
| Lesbian | #LesbianLife

Does travel mean going into the closet? LGBTQ+ tourists face tough choices
October 13, 2020
There's safety and comfort to consider—but resources for queer travelers make planning easier.
| Travel ARTICLES | #GayTravel | @ILoveLGBTTravel |


#ILoveGay "Voices of Australia – LGBTQ+ Travel"
September 30, 2020
Gay and Lesbian Tourism Australia (GALTA) has partnered with Pink Media USA for a ten-part interview series "Voices of Australia", showcasing ten iconic experiences in Australia to inspire future visitors from the LGBTQ+ community in America and beyond.
| Australia ARTICLES | #GayAustralia | @ILoveGayOzzies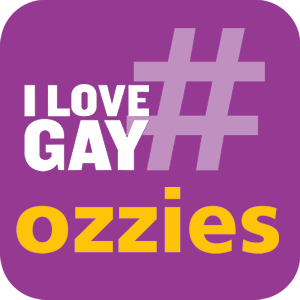 |
| Travel ARTICLES | #GayTravel | @ILoveLGBTTravel |


Gay Morocco | LGBTQ+ Travel Guide, Morocco Gay Rights & Safety Tips
September 25, 2020
Explore IGLTA's gay travel guide to Morocco featuring LGBTQ+ safety tips, gay rights info, top cities & attractions, where to stay and more!

IGLTA - View More Article Entries | View Business Listing
| Morocco ARTICLES | @ILoveGayAfrica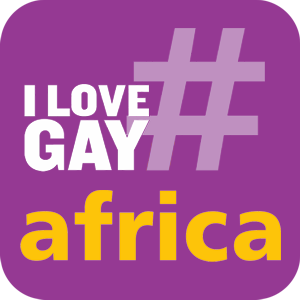 |
| Travel ARTICLES | #GayTravel | @ILoveLGBTTravel |


Featuring LGBTQ+ Fort Lauderdale / Wilton Manors, FL
September 25, 2020
Fort Lauderdale and Wilton Manors are the perfect combination of sea, sand, sun and fun. Although your goal is a few days of relaxation, you may end up happily burning the candle at both ends. The phrase most often overheard is, "I'll get some sleep on the beach/plane/back home tomorrow." Just go with it!
| Ft. Lauderdale, FL ARTICLES | #WiltonManors | @ILoveGayFTL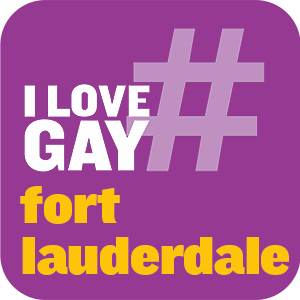 |
| Travel ARTICLES | #GayTravel | @ILoveLGBTTravel |


Things to Do in Asbury Park, New Jersey in the Fall
September 06, 2020
Looking to plan a trip to Asbury Park, New Jersey? Visit in autumn for the Boss, a bustling boardwalk and a foodie's paradise.
| Asbury Park, NJ ARTICLES | @ILoveGayNJ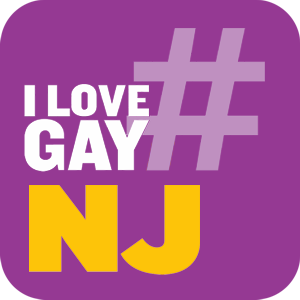 |
| Foodie ARTICLES | #GayFoodie | @ILoveGayFoodies |
| Travel ARTICLES | #GayTravel | @ILoveLGBTTravel |


10 Up-and-Coming Destinations Around the World For LGBTQIA+ Travelers
September 06, 2020
From small, coastal towns to major metropolises, these are the rising hotspots for LGBTQIA+ travelers.
| Travel ARTICLES | #GayTravel | @ILoveLGBTTravel |


UNITE 2020 – A Global Virtual Leisure and MICE Trade show
September 05, 2020
UNITE by Saleint Inc is organizing a Global Virtual Trade Show combining the Leisure and MICE industry on an online platform. The Trade Show is scheduled to start at 0000 hrs Toronto time (EDT) on September 16, 2020 and will be live till 2359 hrs Toronto time (EDT) on September 17, 2020.
| Toronto, ON ARTICLES | #GayToronto | @ILoveGayToronto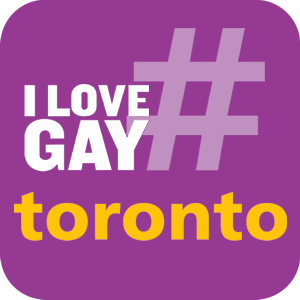 |
| Travel ARTICLES | #GayTravel | @ILoveLGBTTravel |


Companies Broadening Efforts to Address LGBTQ Traveler Needs
August 10, 2020
With Pride Month now more than a month in the past, rainbow logos and solidarity statements have been put in storage for another year, but many companies are realizing that recognizing and addressing the need for LGBTQ employees—including within a travel program—is a year-round process.  
| New York City, NY ARTICLES | #GayNYC | @ILoveGayNYC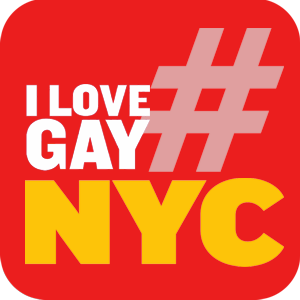 |
| Pride ARTICLES | #GayPride | @ILoveLGBTPride |
| Travel ARTICLES | #GayTravel | @ILoveLGBTTravel |


Which Caribbean islands are safe for gay travellers?
July 30, 2020
Well, we're glad you asked! The Caribbean is a region of the Americas located southeast of the Gulf of Mexico. It's famous for its tropical weather, beautiful blue skies and crystal-clear waters.

Nomadic Boys - View More Article Entries | View Business Listing
| Caribbean Islands ARTICLES | #GayCaribbean | @ILoveGayCaribe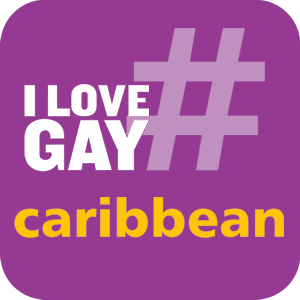 |
| Travel ARTICLES | #GayTravel | @ILoveLGBTTravel |


What Is the #ILoveGay Twitter 360° Network

What is our goal with #ILoveGay to Consumers?
To be the Best Community Hub
for all LGBTQ social conversations
related to a specific region or theme.

What is our goal with #ILoveGay to Businesses?
To be the Best Brand to work with
when targeting the LGBTQ community online,
blending influencer marketing, content marketing and social media
as well as traditional online strategies.

How Do We Do It?
We find the right mix of curating, retweeting, and liking content,
as well as following Twitter users, while staying "on brand".
We promote content, including advertisers', at the social media post level,
you know, just like an LGBTQ influencer would ;-)
More About Our Reach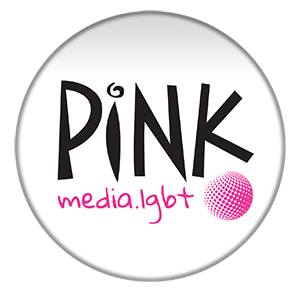 Social Media Reach from our #ILoveGay social media networks
(including @ILoveLGBTTravel, @ILoveGayLGBT, @ILoveLGBTBiz,
@PinkMediaWorld and @LGBTPinkieB) is now
over 475,000+ followers on Twitter, Facebook and Instagram combined.
Twitter: 450,000+ followers
Facebook: 25,000+ followers
Instagram: 4,500+ followers
Prices start at $95
Interested in pursuing this
#ILoveGay Twitter 360° marketing program and strategy
for your business? Call us at (323) 963-3653 or...
contact us here to get started.
Why Hire Us?

With #ILoveGay, we have developed a trusted brand
in the LGBTQ online community, whereby we have
stayed engaged with our followers and built up
their trust and loyalty over the past few years.
They know that when we like, ReTweet and post,
the content we're engaged with will be high quality.
We can help bring your brand into this loyal #ILoveGay Network.

Each #ILoveGay profile stays true to its niche,
whether that's @ILoveGayTheatre or @ILoveGayNYC...
following and engaging only with individuals and businesses
in the LGBTQ theatre world or the LGBTQ NYC community, respectively.
We can target your message directly to the niche audiences that are
right for you, and we can enhance these posts with paid advertising
to reach deeper into this niche audience on Twitter,
as well as duplicate this level of hyper-targeting on Facebook and Instagram
in order to reach your target demographic on all top social media platforms as well.

We have spent years cultivating relationships with
LGBTQ influencers on Twitter and Instagram, and as our client,
we can leverage these relationships on your behalf as well.

You're letting someone else talk about you to the LGBTQ community online.
Yes, you can promote yourself directly, but sometimes the message has
more credibility when you let someone else talk about your business as well.

You are leveraging our company's 24+ years in the LGBTQ marketplace.
More Info
Learn More About our LGBTQ Marketing Programs