HOME | About Us | Advertising | Directory | Events | Ambassador Program | Media Partner | PR Services | Shop | Contact Us
Content Search
Lynne Brown, Publisher of the Washington Blade, Reflects on 50 Years of LGBTQ Journalism
October 24, 2019
"A newspaper is a connective tissue that offers a community support," Brown says. "We're really proud of the Blade and really proud of the staff of the Blade who got us here over the decades."
| Washington DC ARTICLES | #GayDC | @ILoveGayDC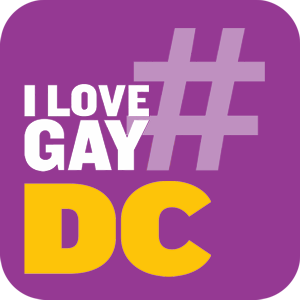 |
| Business ARTICLES | #LGBTBiz | @ILoveLGBTBiz |
| Lesbian | #LesbianLife

Executive Profile: Miami-Dade Gay & Lesbian Chamber of Commerce CEO Steve Adkins juggles advocacy, business
October 24, 2019
"You are, in many ways, a politician," he says.
| Miami, FL ARTICLES | #GayMiami | @ILoveGayMiami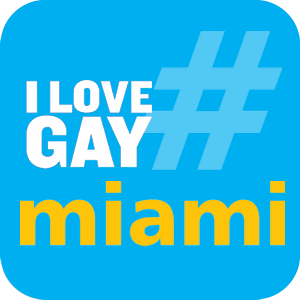 |
| Business ARTICLES | #LGBTBiz | @ILoveLGBTBiz |


Echo, an LGBTQ-themed magazine, celebrates 30 years in Phoenix.
September 28, 2019
Happy anniversary to Echo magazine. The LGBTQ-themed magazine based in Arizona started 30 years ago.
| Phoenix, AZ ARTICLES | #GayPhoenix | @ILoveGayPhoenix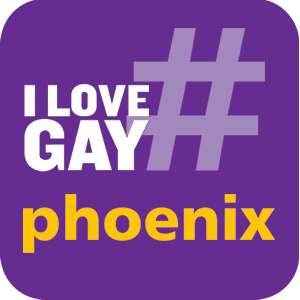 |
| Business ARTICLES | #LGBTBiz | @ILoveLGBTBiz |


Dykes With Drills Are Building Inclusivity Into the Construction Industry
September 24, 2019
The Bay Area-based group is helping women, transgender, and gender nonconforming people feel at home in the trades industry, one project at a time.
| San Francisco, CA ARTICLES | #GaySF | @ILoveGaySF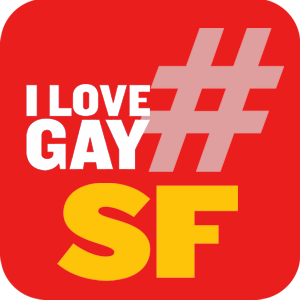 |
| Business ARTICLES | #LGBTBiz | @ILoveLGBTBiz |
| Lesbian | #LesbianLife

Wells Fargo joins statewide effort to promote workplace diversity and inclusion
September 10, 2019
Wells Fargo became an official gold founding member of the Wisconsin LGBT Chamber of Commerce today after four years of partnership.
| Milwaukee, WI ARTICLES | @ILoveGayWisc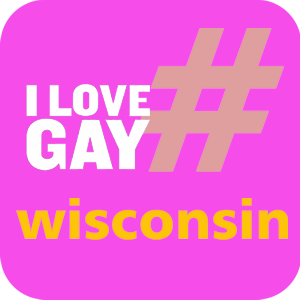 |
| Business ARTICLES | #LGBTBiz | @ILoveLGBTBiz |


Brooks: Pride in Business Annual Pride kickoff
September 08, 2019
The recent Pride in Business Annual Pride Kickoff, held in Thomsons Restaurant at the Hyatt Regency, was a success attended by hundreds of guests. The TD sponsored event featured a fashion show, performances by SNAP Dance Company, hors d'oeuvres and champagne.
| Calgary, AB ARTICLES | #GayCalgary | @ILoveGayCalgary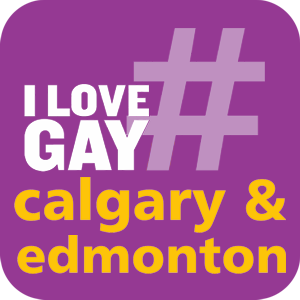 |
| Pride ARTICLES | #GayPride | @ILoveLGBTPride |
| Business ARTICLES | #LGBTBiz | @ILoveLGBTBiz |


Inaugural Pride List 2019: See the Industry-Shaping LGBTQ Executives
August 09, 2019
For Billboard's inaugural Pride List, 40 executives who hail from every sector of the music business and self-identify as LGBTQ share their most recent professional achievements, why they're optimistic in an era of unprecedented cultural change and their determination to see doors open wider -- for the benefit of the entire creative community.
| Music ARTICLES | #GayMusic | @ILoveGayMusic |
| Business ARTICLES | #LGBTBiz | @ILoveLGBTBiz |


CenterLink CEO Named to South Florida Gay News OUT50
June 15, 2019
The LGBT center movement is alive and well with new ones popping up in communities around the U.S. Their success is due in part to CenterLink and the leadership of its CEO Lora Tucker.
| Ft. Lauderdale, FL ARTICLES | #WiltonManors | @ILoveGayFTL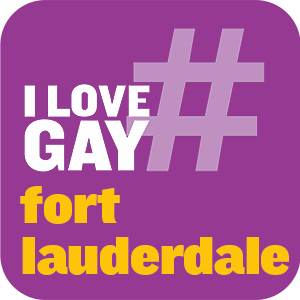 |
| Business ARTICLES | #LGBTBiz | @ILoveLGBTBiz |


Aiming for "Pride Without Prejudice": A Gay Hollywood Agent's Personal Story
June 06, 2019
On the 50th anniversary of the NYC Stonewall riots, which launched the gay-rights movement, ICM founding partner Chuck James recounts his career as an at-first-closeted insider, from the William Morris mailroom to repping Regina King.
| Los Angeles, CA ARTICLES | #GayLA | @ILoveGayLA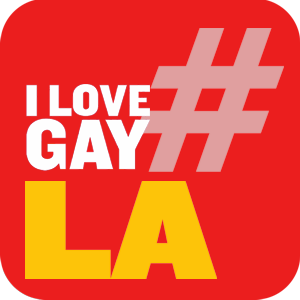 |
| Business ARTICLES | #LGBTBiz | @ILoveLGBTBiz |


Old National Bank joins LGBT Chamber as newest Gold Founding Member
April 18, 2019
"We are pleased to welcome Old National Bank as our newest gold founding member of the LGBT Chamber."
| Milwaukee, WI ARTICLES | @ILoveGayWisc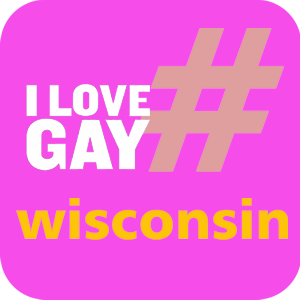 |
| Business ARTICLES | #LGBTBiz | @ILoveLGBTBiz |


J. Waylon Tate - Thriving in the LGBT Community
March 29, 2019
What made you decide to Say Yes to Dallas?  In essence, my public relations and advertising agency could operate from any major metropolis in the country. I chose to launch J. Waylon & Associates here – and have remained here – because Dallas is a great market for young LGBT business owners. We have thriving LGBT community members and allies that consistently support gay-owned businesses. Dive...
| Dallas, TX ARTICLES | #GayDallas | @ILoveGayDallas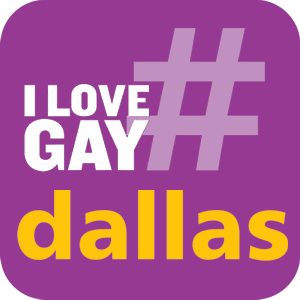 |
| Youth ARTICLES | #LGBTYouth | @ILoveGayYouth |
| Business ARTICLES | #LGBTBiz | @ILoveLGBTBiz |


Arts & Business luncheon featuring award winning cartoonist Ed Luce
March 28, 2019
The Fredonia Technology Incubator will be hosting the 14th installment of the Arts and Business Luncheon with award winning cartoonist Ed Luce. He will offer insights into the business side of his career, including how he developed, published, and markets his comic book series. The luncheon will take place in the Incubator's Large Conference Room this Friday from noon to 1 p.m.
| New York ARTICLES | #GayNewYork | @ILoveGayNewYork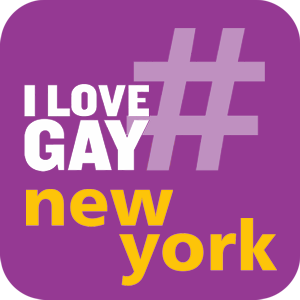 |
| Fandom ARTICLES | #Gaymer | @ILoveGayFandom |
| Business ARTICLES | #LGBTBiz | @ILoveLGBTBiz |


The Womxn's Conference People Are Cheering To Join
March 25, 2019
Beck Power is a queer woman bent on changing the belief systems of womxn who lack the confidence or experience to be entrepreneurs or just want to take their game to the next level.
| New Zealand ARTICLES | #GayNZ | @ILoveGayKiwis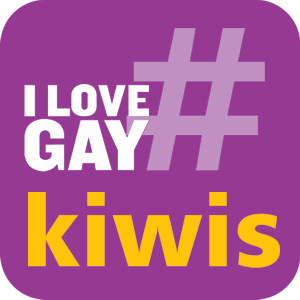 |
| Business ARTICLES | #LGBTBiz | @ILoveLGBTBiz |
| Lesbian | #LesbianLife

LGBT investor group Gaingels makes first Aussie investment in Nexba
February 28, 2019
The world's first syndicate of angel investors committed to supporting gay start-up founders has backed local sugar free beverage start-up Nexba.
| Sydney, NSW Australia ARTICLES | #GaySydney | @ILoveGaySydney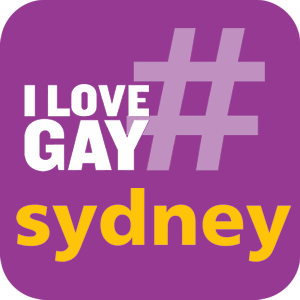 |
| Business ARTICLES | #LGBTBiz | @ILoveLGBTBiz |


Baltimore: LGBTQ Advanced Marketing Seminar plus OUT Networking - March 21, 2019
February 11, 2019
The March Happy Hour at The Red Lion Hotel in Timonium has been rescheduled for a future date. Instead we will be hosting an LGBTQ marketing Seminar and OUT Networking at the new Function Co-Working Community on Harford Road  — Thursday, March 21st!

Pink Banana Media - View More Article Entries | View Business Listing
| Baltimore, MD ARTICLES | #GayBaltimore | @ILoveGayBWI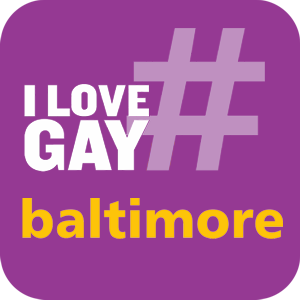 |
| Business ARTICLES | #LGBTBiz | @ILoveLGBTBiz |


What Is the #ILoveGay Twitter 360° Network

What is our goal with #ILoveGay to Consumers?
To be the Best Community Hub
for all LGBTQ social conversations
related to a specific region or theme.

What is our goal with #ILoveGay to Businesses?
To be the Best Brand to work with
when targeting the LGBTQ community online,
blending influencer marketing, content marketing and social media
as well as traditional online strategies.

How Do We Do It?
We find the right mix of curating, retweeting, and liking content,
as well as following Twitter users, while staying "on brand".
We promote content, including advertisers', at the social media post level,
you know, just like an LGBTQ influencer would ;-)
More About Our Reach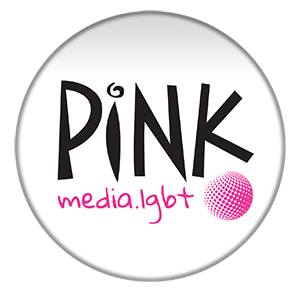 Social Media Reach from our #ILoveGay social media networks
(including @ILoveLGBTTravel, @ILoveGayLGBT, @ILoveLGBTBiz,
@PinkMediaWorld and @LGBTPinkieB) is now
over 350,000+ followers on Twitter, Facebook and Instagram combined.
Twitter: 325,000+ followers
Facebook: 25,000+ followers
Instagram: 4,500+ followers
Prices start at $95
Interested in pursuing this
#ILoveGay Twitter 360° marketing program and strategy
for your business? Call us at (323) 963-3653 or...
contact us here to get started.
Why Hire Us?

With #ILoveGay, we have developed a trusted brand
in the LGBTQ online community, whereby we have
stayed engaged with our followers and built up
their trust and loyalty over the past few years.
They know that when we like, ReTweet and post,
the content we're engaged with will be high quality.
We can help bring your brand into this loyal #ILoveGay Network.

Each #ILoveGay profile stays true to its niche,
whether that's @ILoveGayTheatre or @ILoveGayNYC...
following and engaging only with individuals and businesses
in the LGBTQ theatre world or the LGBTQ NYC community, respectively.
We can target your message directly to the niche audiences that are
right for you, and we can enhance these posts with paid advertising
to reach deeper into this niche audience on Twitter,
as well as duplicate this level of hyper-targeting on Facebook and Instagram
in order to reach your target demographic on all top social media platforms as well.

We have spent years cultivating relationships with
LGBTQ influencers on Twitter and Instagram, and as our client,
we can leverage these relationships on your behalf as well.

You're letting someone else talk about you to the LGBTQ community online.
Yes, you can promote yourself directly, but sometimes the message has
more credibility when you let someone else talk about your business as well.

You are leveraging our company's 24+ years in the LGBTQ marketplace.
More Info
Learn More About our LGBTQ Marketing Programs