HOME | About Us | Advertising | Directory | Events | Ambassador Program | Media Partner | PR Services | Contact Us
Content Search
Cast a Spell, Drink the Potion: Four Halloween Destinations for LGBT Travelers
September 16, 2018
Halloween, for many, as cliche as it sounds, is a time when they can go out in costume and take a break from the reality they're living. Notions of what is considered normal go out the window, and debauchery and revelry take over. For gay travelers, Halloween can be a time to experience this effect in an array of cities, and not only in the United States, where the semi-official holiday is most pr...
| New Orleans, LA ARTICLES | #GayNOLA | @ILoveGayNOLA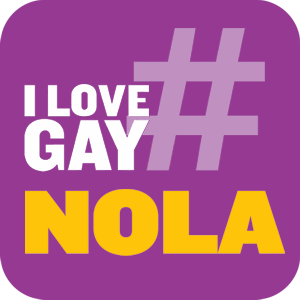 |
| Travel ARTICLES | #GayTravel | @ILoveLGBTTravel |


The Ultimate Splash-worthy LGBTQ Pools in New Orleans
August 31, 2017
Think summer is too hot for a trip to New Orleans? Think again. Explore our top splash-worthy LGBTQ pools in New Orleans.
| New Orleans, LA ARTICLES | #GayNOLA | @ILoveGayNOLA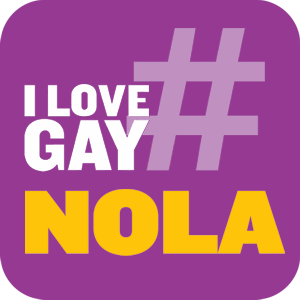 |
| Travel ARTICLES | #GayTravel | @ILoveLGBTTravel |


A Decadent Escape: New Orleans Best LGBT B&B Courtyards
August 19, 2017
With Southern Decadence around the corner, we've put together a list of our favorite and most romantic LGBT B&B's with courtyards to match.
| New Orleans, LA ARTICLES | #GayNOLA | @ILoveGayNOLA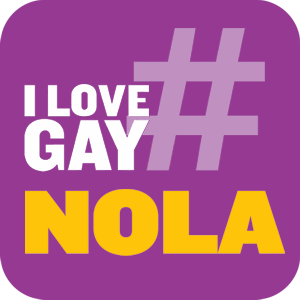 |
| Travel ARTICLES | #GayTravel | @ILoveLGBTTravel |


Weekend Picks: Creole Tomato Fest, Pride, and More
June 08, 2017
New Orleans Pride, Creole Tomato Fest, and so much more are happening this weekend in New Orleans.
| New Orleans, LA ARTICLES | #GayNOLA | @ILoveGayNOLA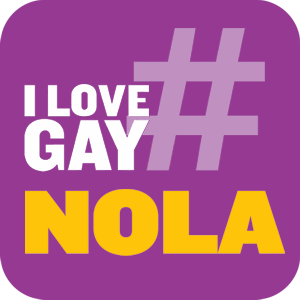 |
| Pride ARTICLES | #GayPride | @ILoveLGBTPride |
| Events ARTICLES | #GayEvents | @ILoveLGBTPride |


10 Reasons You Can't Miss Pride This Year
May 11, 2017
Our Insider's Guide features 10 tips for a spectacular NOLA Pride weekend, happening June 9 through June 11.
| New Orleans, LA ARTICLES | #GayNOLA | @ILoveGayNOLA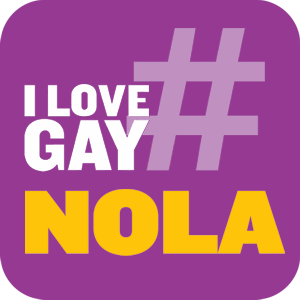 |
| Pride ARTICLES | #GayPride | @ILoveLGBTPride |
| Events ARTICLES | #GayEvents | @ILoveLGBTPride |


Walt Whitman's New Orleans Awakening (Hint: It Wasn't the Coffee)
March 08, 2017
At one time, it was thought that Whitman's stay in New Orleans was so short because he had an affair. The story tells of "him" not "her".
| New Orleans, LA ARTICLES | #GayNOLA | @ILoveGayNOLA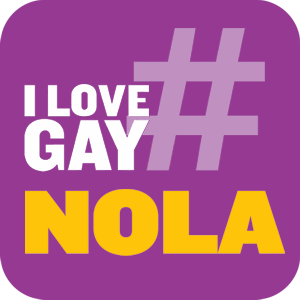 |
| Coffee Lovers ARTICLES |
| Events ARTICLES | #GayEvents | @ILoveLGBTPride |


This Unusual Mardi Gras Parade Welcomes People of All Backgrounds to New Orleans
March 02, 2017
New Orleans says it's always open in its latest campaign.
| New Orleans, LA ARTICLES | #GayNOLA | @ILoveGayNOLA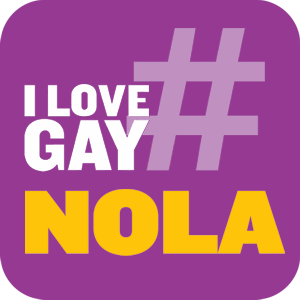 |
| Events ARTICLES | #GayEvents | @ILoveLGBTPride |


Carnival Pro Tip: Attend a Fabulous Gay Ball
January 06, 2017
Learn the fascinating history behind the Mardi Gras gay ball, plus all the details on how to attend.
| New Orleans, LA ARTICLES | #GayNOLA | @ILoveGayNOLA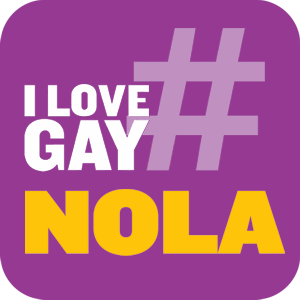 |
| Events ARTICLES | #GayEvents | @ILoveLGBTPride |


Gay Bar Crawl: Holiday Edition
December 26, 2016
From hotel lobbies to neighborhood dive bars, be sure to check out these local favorites.
| New Orleans, LA ARTICLES | #GayNOLA | @ILoveGayNOLA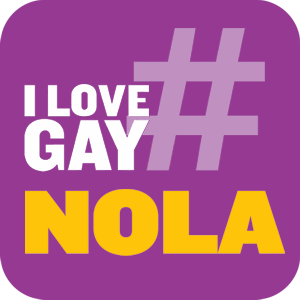 |
| Bar Life ARTICLES | #GayBars | @ILoveGayBars |
| Local News ARTICLES | #GayLocalNews | @LGBTPinkieB |


Where to go on World AIDS Day in New Orleans
December 01, 2016
Take a moment in your day to visit one of several important LGBT sites throughout the city. From the Bywater to the French Quarter, here are 5 highlights.
| New Orleans, LA ARTICLES | #GayNOLA | @ILoveGayNOLA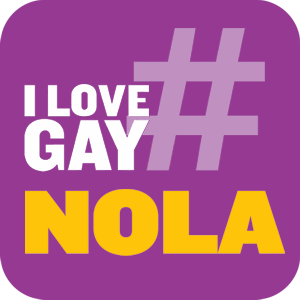 |
| HIV/AIDS ARTICLES | #HIV | @ILoveGayHealth |
| Travel ARTICLES | #GayTravel | @ILoveLGBTTravel |


Have A Big Gay Holiday in NOLA
November 18, 2016
Discover time-honored traditions and new, exciting events among the New Orleans LGBT community.
| New Orleans, LA ARTICLES | #GayNOLA | @ILoveGayNOLA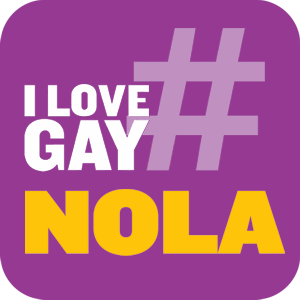 |
| Travel ARTICLES | #GayTravel | @ILoveLGBTTravel |


Gay Romance in New Orleans Tennessee Williams-style
October 25, 2016
Spice up your romantic gay getaway in New Orleans with a little culture, Tennessee Williams-style.
| New Orleans, LA ARTICLES | #GayNOLA | @ILoveGayNOLA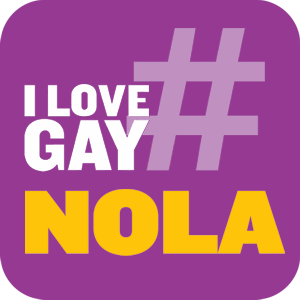 |
| Theatre ARTICLES | #GayTheatre | @ILoveGayTheatre |
| Entertainment ARTICLES | #GayMovies | @ILoveGayMovies |


Insider's Guide: Pirates of Halloween New Orleans
October 22, 2016
These four official LGBT Halloween events that raise money for Project Lazarus, an assisted-living home for those with HIV/AIDS.
| New Orleans, LA ARTICLES | #GayNOLA | @ILoveGayNOLA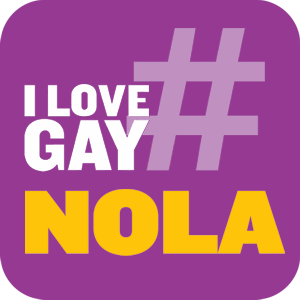 |
| HIV/AIDS ARTICLES | #HIV | @ILoveGayHealth |
| Events ARTICLES | #GayEvents | @ILoveLGBTPride |


10 Things You Have to Do During Southern Decadence in New Orleans
August 29, 2016
New Orleans' biggest LGBT event of the year takes over August 31 through September 5. Now's a good time to boost the state's economy and spirits as Louisiana recovers from tremendous flooding and destruction. Over Labor Day Weekend, the city, state and its loyal visitors will do what they do best: celebrate.

Fagabond - View More Article Entries | View Business Listing
| New Orleans, LA ARTICLES | #GayNOLA | @ILoveGayNOLA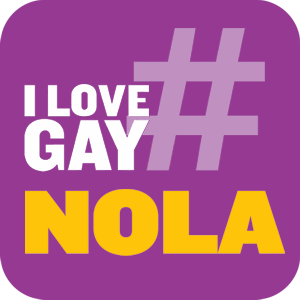 |
| Fashionista ARTICLES | #GayFashion |
| Events ARTICLES | #GayEvents | @ILoveLGBTPride |


Ace Hotel Presents Cake - a Party During Southern Decadence 2016
August 12, 2016
During Southern Decadence, our venue Three Keys will be in full swing with CAKE: five nights of free decadent programming including performances by Rica Shay, Delish, DJ Rusty Lazer, Neon Burgundy, Ashley Teamer with DJ Natty Boom and DJ 2 PC Dark, Hello Mr. and Ha Sizzle.
| New Orleans, LA ARTICLES | #GayNOLA | @ILoveGayNOLA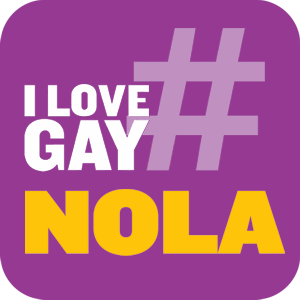 |
| Events ARTICLES | #GayEvents | @ILoveLGBTPride |


What Is the #ILoveGay Twitter 360° Network

What is our goal with #ILoveGay to Consumers?
To be the Best Community Hub
for all LGBTQ social conversations
related to a specific region or theme.

What is our goal with #ILoveGay to Businesses?
To be the Best Brand to work with
when targeting the LGBTQ community online,
blending influencer marketing, content marketing and social media
as well as traditional online strategies.

How Do We Do It?
We find the right mix of curating, retweeting, and liking content,
as well as following Twitter users, while staying "on brand".
We promote content, including advertisers', at the social media post level,
you know, just like an LGBTQ influencer would ;-)
More About Our Reach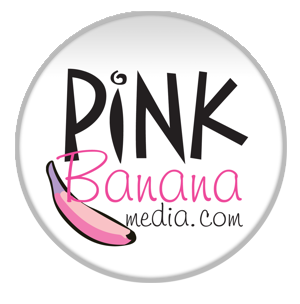 Social Media Reach from our #ILoveGay social media networks
(including @ILoveLGBTTravel, @ILoveGayLGBT, @ILoveLGBTBiz,
@PinkBananaWorld and @LGBTPinkieB) is now
over 300,000+ followers on Twitter, Facebook and Instagram combined.
Twitter: 275,000+ followers
Facebook: 25,000+ followers
Instagram: 4,500+ followers
Prices start at $95
Interested in pursuing this
#ILoveGay Twitter 360° marketing program and strategy
for your business? Call us at (323) 963-3653 or...
contact us here to get started.
Why Hire Us?

With #ILoveGay, we have developed a trusted brand
in the LGBTQ online community, whereby we have
stayed engaged with our followers and built up
their trust and loyalty over the past few years.
They know that when we like, ReTweet and post,
the content we're engaged with will be high quality.
We can help bring your brand into this loyal #ILoveGay Network.

Each #ILoveGay profile stays true to its niche,
whether that's @ILoveGayTheatre or @ILoveGayNYC...
following and engaging only with individuals and businesses
in the LGBTQ theatre world or the LGBTQ NYC community, respectively.
We can target your message directly to the niche audiences that are
right for you, and we can enhance these posts with paid advertising
to reach deeper into this niche audience on Twitter,
as well as duplicate this level of hyper-targeting on Facebook and Instagram
in order to reach your target demographic on all top social media platforms as well.

We have spent years cultivating relationships with
LGBTQ influencers on Twitter and Instagram, and as our client,
we can leverage these relationships on your behalf as well.

You're letting someone else talk about you to the LGBTQ community online.
Yes, you can promote yourself directly, but sometimes the message has
more credibility when you let someone else talk about your business as well.

You are leveraging our company's 24+ years in the LGBTQ marketplace.
More Info
Learn More About our LGBTQ Marketing Programs