HOME | About Us | Advertising | Directory | Events | Ambassador Program | Media Partner | PR Services | Contact Us
Content Search
Hollywood's LGBTQ history explored with Gay Men's Chorus of Los Angeles 'The Pink Carpet' concert
June 20, 2018
The concert closes the group's 39th season by exploring the portrayals of LGBTQ people in Hollywood
| Los Angeles, CA ARTICLES | #GayLA | @ILoveGayLA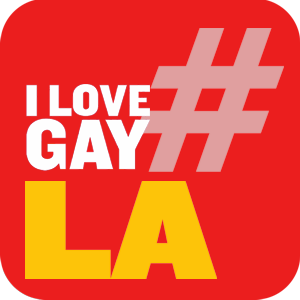 |
| Music ARTICLES | #GayMusic | @ILoveGayMusic |
| Politics & Law ARTICLES | #LGBTPolitics | @LGBTPinkieB |


2018 Outfest Los Angeles LGBTQ Film Festival Announces Complete Lineup
June 12, 2018
Celebrating its 36th Anniversary, Outfest – the Los Angeles-based nonprofit organization promoting equality by creating, sharing, and protecting LGBTQ stories on the screen – today announced the complete programming lineup for the 2018 Outfest Los Angeles LGBTQ Film Festival presented by HBO. The nation's leading LGBTQ festival will be held July 12-22, 2018.
- View More Blog Entries by this Business | View Business Listing

| Los Angeles, CA ARTICLES | #GayLA | @ILoveGayLA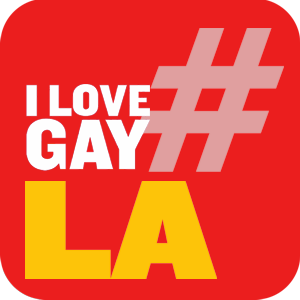 |
| Latinx/Hispanic ARTICLES | #QueerLatinx | @IHeartQLatinx |
| Entertainment ARTICLES | #GayMovies | @ILoveGayMovies |


Chef Susan Feniger Takes Pride in the LA LGBT Center
June 10, 2018
Next spring the Los Angeles LGBT Center will celebrate it's 50th anniversary with the opening of the Anita May Rosenstein Campus and a multi-million dollar major expansion directly across the street from The Village at Ed Gould Plaza in Hollywood, and nobody could be giddier about it than chef and boar
| Los Angeles, CA ARTICLES | #GayLA | @ILoveGayLA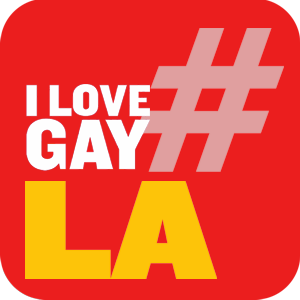 |
| Foodie ARTICLES | #GayFoodie | @ILoveGayFoodies |
| Food & Wine ARTICLES | #GayFoodie | @ILoveGayFoodies |


Where to Have a Gay Ol' Time in Los Angeles: A Nightlife Guide
June 09, 2018
As equality and acceptance for the LGBTQ community slowly becomes the norm across the nation, a beautiful by-product has emerged: There are more places than ever for people of all sexual preferences to come together and party. Here in L.A., queer nightlife has long been a primary source for joyful revelr
| Los Angeles, CA ARTICLES | #GayLA | @ILoveGayLA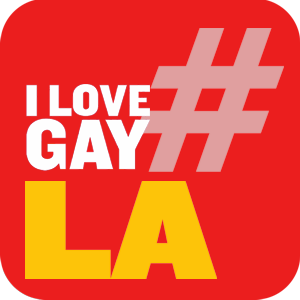 |
| Latinx/Hispanic ARTICLES | #QueerLatinx | @IHeartQLatinx |
| Local News ARTICLES | #GayLocalNews | @LGBTPinkieB |


Gay Black Artist Jonathan Lyndon Chase Makes His Mark in Hollywood
June 07, 2018
Jonathan Lyndon Chase does not paint self-portraits. But in every stroke and atom of his prismatic, distressed and lyrically visceral mixed-media portraits, the artist embodies his own sense of self, both literally and figuratively constructing complex aspects of personal identity right before your eyes.
| Los Angeles, CA ARTICLES | #GayLA | @ILoveGayLA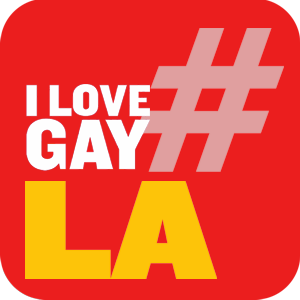 |
| African-American ARTICLES | #QPOC | @IHeartQPOC |
| Arts ARTICLES | #GayArt | @ILoveGayArt |


40-Year-Old Roosterfish Gay Bar Reopens in Venice
June 06, 2018
The LGBTQ mainstay has new owners and a fresh outlook
| Santa Monica, CA ARTICLES | #GayLA | @ILoveGayLA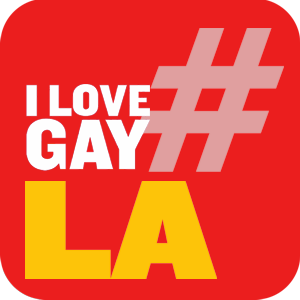 |
| Bar Life ARTICLES | #GayBars | @ILoveGayBars |
| Local News ARTICLES | #GayLocalNews | @LGBTPinkieB |


Now In Its 11th Year, "Out There" at Gallery 825 Celebrates the LGBT Experience
June 05, 2018
We're only a few days into Pride Month, and already Los Angeles is feeling the love from galleries to brasseries, beaches, dance parties and parade plans. For its part, West Hollywood-based Gallery 825, home to the nearly one century-old Los Angeles Art Association, returns this weekend with the 11th annua
| Los Angeles, CA ARTICLES | #GayLA | @ILoveGayLA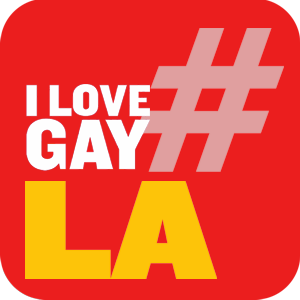 |
| Arts ARTICLES | #GayArt | @ILoveGayArt |


OC Pride's Grand Marshal The Youngest In Pride History
June 04, 2018
Raising My Rainbow's 11-year-old advocate C.J. Duron to helm OC Pride's 2018 parade and festival. OC Pride today announced that its 2018 Grand Marshal will be the youngest in Pride history – not ju…
| Orange County, CA ARTICLES | #GayOC | @ILoveGayOC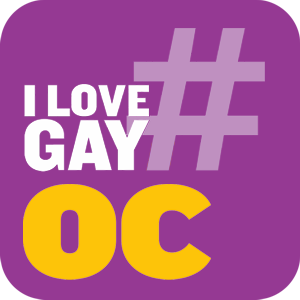 |
| Pride ARTICLES | #GayPride | @ILoveLGBTPride |
| Events ARTICLES | #GayEvents | @ILoveLGBTPride |


Music Artist Milan Christopher and Los Angeles LGBT Center Urge Those Most At-Risk to be 'PrEP'd
June 02, 2018
Milan Christopher
| Los Angeles, CA ARTICLES | #GayLA | @ILoveGayLA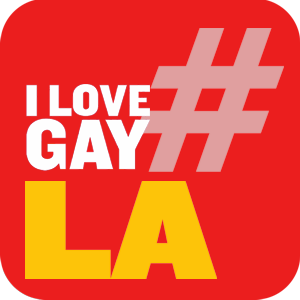 |
| Latinx/Hispanic ARTICLES | #QueerLatinx | @IHeartQLatinx |
| Health & Fitness ARTICLES | #GayHealth | @ILoveGayHealth |


Laguna Beach Pride to celebrate gay community with weekend party
June 01, 2018
Laguna Beach Pride, a celebration of the city's lesbian, gay, bisexual and transgender community, returns Friday through Sunday with parties, dancing, music and other events around town.
| Orange County, CA ARTICLES | #GayOC | @ILoveGayOC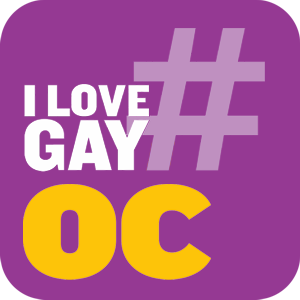 |
| Pride ARTICLES | #GayPride | @ILoveLGBTPride |
| Events ARTICLES | #GayEvents | @ILoveLGBTPride |


Indie LGBT Documentary BETWEEN THE SHADES Announces LA Premiere
May 31, 2018
Dances with Films  (DWF) officially announced the LA Premiere of LGBT Doc Between the Shades to screen at The TCL Chinese Theatre as one of six feature documentaries on June 11th.
| Los Angeles, CA ARTICLES | #GayLA | @ILoveGayLA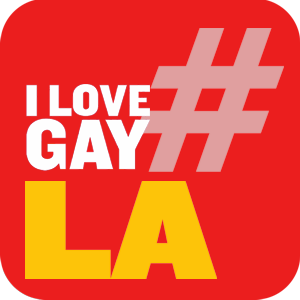 |
| Latinx/Hispanic ARTICLES | #QueerLatinx | @IHeartQLatinx |
| Politics & Law ARTICLES | #LGBTPolitics | @LGBTPinkieB |


RealHer Cosmetics Launches Campaign Celebrating LGBT Pride Month
May 25, 2018
ORANGE COUNTY, Calif., May 24, 2018 /PRNewswire/ -- RealHer Cosmetics Launches Campaign Celebrating LGBT Pride Month. EYE AM OUTSTANDING Liqui
| Orange County, CA ARTICLES | #GayOC | @ILoveGayOC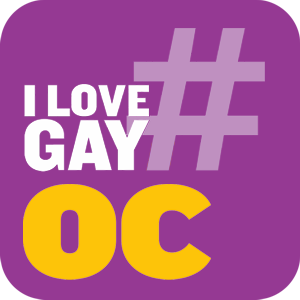 |
| Style & Fashion ARTICLES | #GayStyle | @ILoveGayStyle |


Realtor group pulls support from GOP rep over comments about selling to LGBT homebuyers
May 25, 2018
Rep. Dana Rohrabacher (R-Calif.) has lost the support of a national realtors group after he indicated that homeowners should be able to refuse to sell to LGBT people, the Orange County Register reported Thursday.Rohrabacher reportedly told a member of th
| Orange County, CA ARTICLES | #GayOC | @ILoveGayOC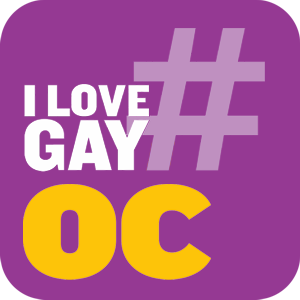 |
| Home & Garden ARTICLES | #GayRealtor | @ILoveGayHomes |


GLAAD calls for LGBT characters in 20 percent of movies by 2021
May 23, 2018
Romance "Call Me By Your Name" may have won a screenplay Oscar, and Disney's family-friendly "Beauty and the Beast" had a gay character, but movies from Hollywood's major studios last year had the lowest percentage of lesbian, gay, transgender and bisexual characters since 2012, according to a report released on Tuesday.

GLAAD - View More Article Entries | View Business Listing
| Los Angeles, CA ARTICLES | #GayLA | @ILoveGayLA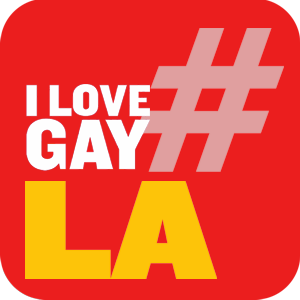 |
| Movies & Film ARTICLES | #GayFilm | @ILoveGayMovies |
| Entertainment ARTICLES | #GayMovies | @ILoveGayMovies |


LA Exclusive: Henry Goldblatt to Receive Lisa Ben Award at NLGJA Los Angeles Benefit
May 23, 2018
The Association of LGBTQ Journalists is excited to announce that Entertainment Weekly Editor-in-Chief Henry Goldblatt will receive the Lisa Ben Award for Achievement in Features Coverage at its ann…
| Los Angeles, CA ARTICLES | #GayLA | @ILoveGayLA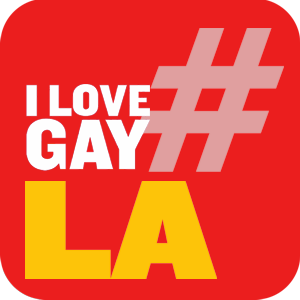 |
| Events ARTICLES | #GayEvents | @ILoveLGBTPride |


What Is the #ILoveGay Twitter 360° Network

What is our goal with #ILoveGay to Consumers?
To be the Best Community Hub
for all LGBT social conversations
related to a specific region or theme.

What is our goal with #ILoveGay to Businesses?
To be the Best Brand to work with
when targeting the LGBT community online,
blending influencer marketing, content marketing and social media
as well as traditional online strategies.

How Do We Do It?
We find the right mix of curating, retweeting, and liking content,
as well as following Twitter users, while staying "on brand".
We promote content, including advertisers', at the social media post level,
you know, just like an LGBT influencer would ;-)
More About Our Reach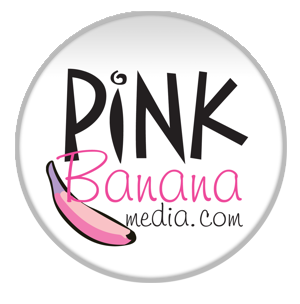 Social Media Reach from our #ILoveGay social media networks
(including @ILoveLGBTTravel, @ILoveGayLGBT, @ILoveLGBTBiz,
@PinkBananaWorld and @LGBTPinkieB) is now
over 250,000+ followers on Twitter, Facebook and Instagram combined.
Twitter: 225,000+ followers
Facebook: 25,000+ followers
Instagram: 4,500+ followers
Prices start at $95
Interested in pursuing this
#ILoveGay Twitter 360° marketing program and strategy
for your business? Call us at (323) 963-3653 or...
contact us here to get started.
More Info
Learn More About our LGBT Marketing Programs