HOME | About Us | Advertising | Directory | Events | Ambassador Program | Media Partner | PR Services | Shop | Contact Us
Content Search
Jack Daniel's Country Cocktails Celebrates LGBTQ Diversity with World's First Projection Mapping
June 07, 2018
Jack Daniel's Country Cocktails will unveil the first-ever projection mapping showtruck during the LA Pride Festival in West Hollywood on June 9 and 10. The mobile interactive art project, titled "#flavorsofpride", will feature a 3-minute video show that celebrates the LGBTQ community's increasing diversity across genders, ethnicities, sexualities, religions and generations. Festival guests will a...
| Los Angeles, CA ARTICLES | #GayLA | @ILoveGayLA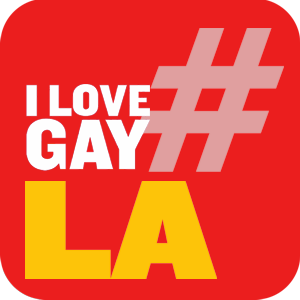 |
| Pride ARTICLES | #GayPride | @ILoveLGBTPride |
| Events ARTICLES | #GayEvents | @ILoveLGBTPride |


10 things you probably didn't know about LGBTQ Los Angeles
April 14, 2017
Admit it, you have a lot to learn about the City of Angels' queer side.
| Los Angeles, CA ARTICLES | #GayLA | @ILoveGayLA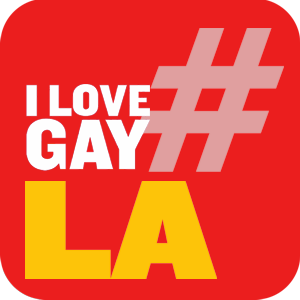 |
| QLatinx/Hispanic ARTICLES | #QueerLatinx | @IHeartQLatinx |
| Travel ARTICLES | #GayTravel | @ILoveLGBTTravel |


A Night Out in L.A.'s Newest "Gayborhood," Downtown Los Angeles
March 10, 2017
For decades many have considered West Hollywood the gay capital of Los Angeles. While countless young homosexuals, including myself, have turned to WeHo to sow their wild oats, others have wished for an alternative. Especially as you enter your 30s (as I begrudgingly did last year), Santa Monica Boulevard sometimes feels a little too crazy.
| Los Angeles, CA ARTICLES | #GayLA | @ILoveGayLA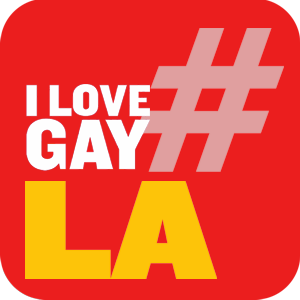 |
| Bar Life ARTICLES | #GayBars | @ILoveGayBars |
| Politics & Law ARTICLES | #LGBTPolitics | @ILoveGayPolitic |


Your California Bucket List: Essential adventures and experiences in the Golden State
February 09, 2017
Drive and see California redwoods, walk beaches, hike parks, explore roadside attractions, historic sites. This list is for travelers, tourists, road-trippers.
| Los Angeles, CA ARTICLES | #GayLA | @ILoveGayLA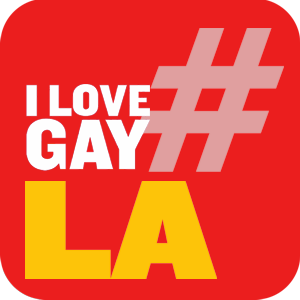 |
| QLatinx/Hispanic ARTICLES | #QueerLatinx | @IHeartQLatinx |
| Travel ARTICLES | #GayTravel | @ILoveLGBTTravel |


Los Angeles | Mr Hudson
November 24, 2016
Los Angeles has it all: outdoor activities, beaches & mountains, arts & culture, west coast design, culinary adventures, and health & fitness.
| Los Angeles, CA ARTICLES | #GayLA | @ILoveGayLA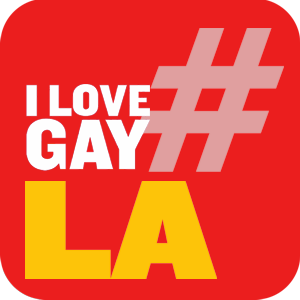 |
| Travel ARTICLES | #GayTravel | @ILoveLGBTTravel |


24 images that will make you wish you attended Gay Days at Disneyland
October 03, 2016
Thousands attended the annual Gay Days Anaheim gathering at Disneyland, California, this past weekend
| Orange County, CA ARTICLES | #GayOC | @ILoveGayOC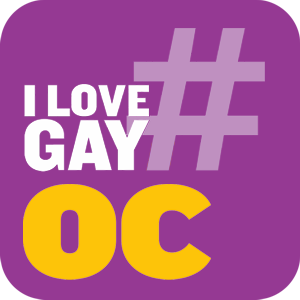 |
| Events ARTICLES | #GayEvents | @ILoveLGBTPride |


Join Two Bad Tourists at Pride Con in California this July
June 16, 2016
We often talk about the LGBT+ community and are passionate advocates for gay events, yet gay prides, ski weeks and cruises aren't the only ways to get involved. Yes we do love a good party, rainbow parades and don't complain being surrounded by half naked people celebrating. However, this July we're changing things up a bit and will be attending an inaugural LGBT+ event focused o...
- View More Blog Entries by this Business | View Business Listing

| Orange County, CA ARTICLES | #GayOC | @ILoveGayOC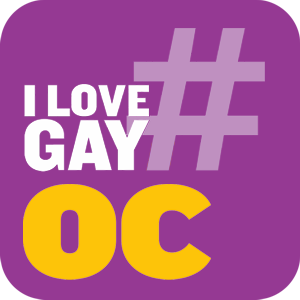 |
| Events ARTICLES | #GayEvents | @ILoveLGBTPride |


Is L.A. Losing Its Outrageous Past? The Birth of Gay Urbanism in 1970s West Hollywood
May 31, 2016
Like Latino Urbanism in East L.A., "Gay Urbanism" transformed West Hollywood into a place that reflected gays' and lesbians' cultural identity.
| Los Angeles, CA ARTICLES | #GayLA | @ILoveGayLA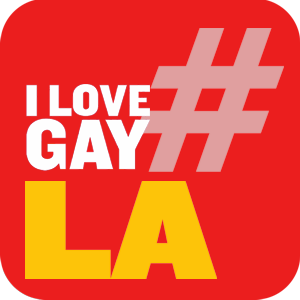 |
| Sauna ARTICLES | #GaySauna | @ILoveGaySaunas |
| Erotica ARTICLES | #GayErotica |


Tourism and the LGBT community discussed at workshops
May 26, 2016
Two LGBT diversity workshops were held in Solvang on Monday in an effort to better acquaint tourism-related businesses with the LGBT community.
- View More Blog Entries by this Business | View Business Listing

| Ventura/Santa Barbara, CA ARTICLES | @ILoveGayLA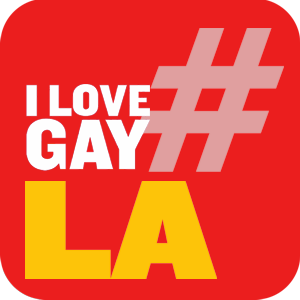 |
| Business ARTICLES | #LGBTBiz | @ILoveLGBTBiz |


The Abbey at 25: Delving Into the World-Famous Bar's Past, Present & Future
April 29, 2016
It's a coffee shop. A nightclub. A West Hollywood institution. And its founder, David Cooley, is showing no signs of slowing down
| West Hollywood, CA ARTICLES | #GayWeho | @ILoveGayLA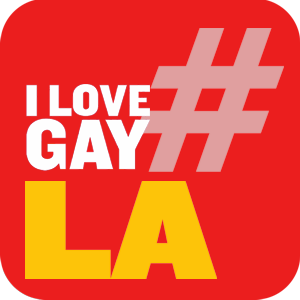 |
| Local News ARTICLES | #GayLocalNews | @LGBTPinkieB |


Discover Los Angeles Launches LGBT-Inclusive 'Get Lost' Campaign
March 11, 2016
Discover Los Angeles has launched a brand-new campaign that hopes to attract the much-coveted millennial demographic. Through its "Get Lost in LA" campaign, which went live last week, the tourist board also hopes to appeal to the diversity of the demographic—this includes LGBT imagery (as seen above). The image can be found on the new campaign website as a thumbnail for the Roman...
| Los Angeles, CA ARTICLES | #GayLA | @ILoveGayLA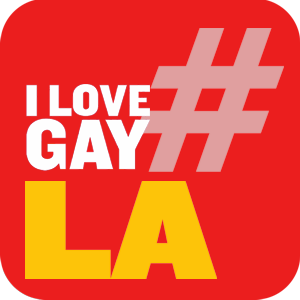 |
| Travel ARTICLES | #GayTravel | @ILoveLGBTTravel |


Gay Days at Disneyland Welcomes an LGBT Invasion
October 03, 2015
Families of all shapes and sizes will be treated not just to clas-sic rides like Splash Mountain and Pirates of the Caribbean but a cavalcade of live performances and parties
| Orange County, CA ARTICLES | #GayOC | @ILoveGayOC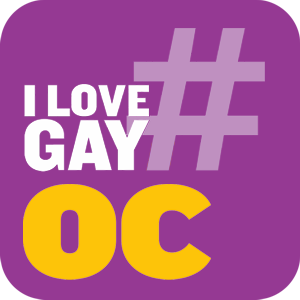 |
| Events ARTICLES | #GayEvents | @ILoveLGBTPride |


That Los Angeles Lifestyle
September 09, 2015
The first thing I noticed when my plane touched down in Los Angeles was, predictably, the weather. Flip-flops everywhere, guys in tanks. It was only April but I felt like I landed in summer.

Travels of Adam - View More Article Entries | View Business Listing
| Los Angeles, CA ARTICLES | #GayLA | @ILoveGayLA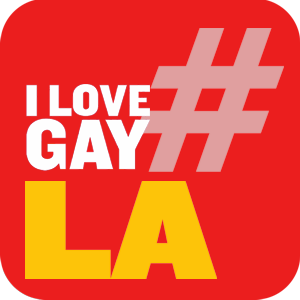 |
| Fashionista ARTICLES | #GayFashion |
| Lifestyle ARTICLES | #GayLife | @LGBTPinkieB |


LGBT Position Available - Consumer Marketing Manager - IGLTA
August 25, 2015
Consumer Marketing Manager - IGLTA is the leading member-based global organization dedicated to LGBT tourism. We are looking for a dynamic, creative individual to join our not-for-profit and expand our efforts to make the world more welcoming to LGBT travelers. This is a full-time position that may be based outside of the U.S. headquarters.
- View More Blog Entries by this Business | View Business Listing

| Los Angeles, CA ARTICLES | #GayLA | @ILoveGayLA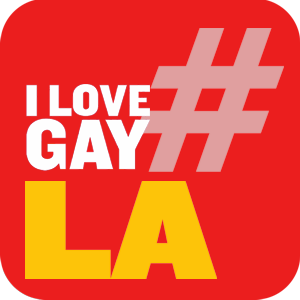 |
| Creative ARTICLES |
| Employment & Jobs ARTICLES | #GayWork | @ILoveGayWork |


Your Guide to Grindr Spanish - That Gay Backpacker
July 29, 2015
To maximise the fun you have in a Spanish speaking country, you need to get your Grindr Spanish up to scratch.
| Los Angeles, CA ARTICLES | #GayLA | @ILoveGayLA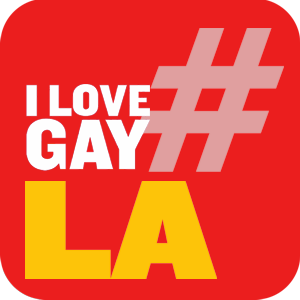 |
| Travel ARTICLES | #GayTravel | @ILoveLGBTTravel |


What Is the #ILoveGay Twitter 360° Network

What is our goal with #ILoveGay to Consumers?
To be the Best Community Hub
for all LGBTQ social conversations
related to a specific region or theme.

What is our goal with #ILoveGay to Businesses?
To be the Best Brand to work with
when targeting the LGBTQ community online,
blending influencer marketing, content marketing and social media
as well as traditional online strategies.

How Do We Do It?
We find the right mix of curating, retweeting, and liking content,
as well as following Twitter users, while staying "on brand".
We promote content, including advertisers', at the social media post level,
you know, just like an LGBTQ influencer would ;-)
More About Our Reach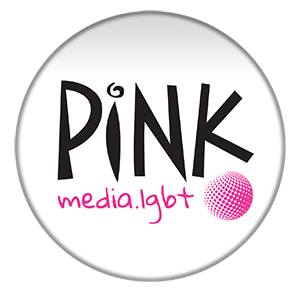 Social Media Reach from our #ILoveGay social media networks
(including @ILoveLGBTTravel, @ILoveGayLGBT, @ILoveLGBTBiz,
@PinkMediaWorld and @LGBTPinkieB) is now
over 475,000+ followers on Twitter, Facebook and Instagram combined.
Twitter: 450,000+ followers
Facebook: 25,000+ followers
Instagram: 4,500+ followers
Prices start at $95
Interested in pursuing this
#ILoveGay Twitter 360° marketing program and strategy
for your business? Call us at (323) 963-3653 or...
contact us here to get started.
Why Hire Us?

With #ILoveGay, we have developed a trusted brand
in the LGBTQ online community, whereby we have
stayed engaged with our followers and built up
their trust and loyalty over the past few years.
They know that when we like, ReTweet and post,
the content we're engaged with will be high quality.
We can help bring your brand into this loyal #ILoveGay Network.

Each #ILoveGay profile stays true to its niche,
whether that's @ILoveGayTheatre or @ILoveGayNYC...
following and engaging only with individuals and businesses
in the LGBTQ theatre world or the LGBTQ NYC community, respectively.
We can target your message directly to the niche audiences that are
right for you, and we can enhance these posts with paid advertising
to reach deeper into this niche audience on Twitter,
as well as duplicate this level of hyper-targeting on Facebook and Instagram
in order to reach your target demographic on all top social media platforms as well.

We have spent years cultivating relationships with
LGBTQ influencers on Twitter and Instagram, and as our client,
we can leverage these relationships on your behalf as well.

You're letting someone else talk about you to the LGBTQ community online.
Yes, you can promote yourself directly, but sometimes the message has
more credibility when you let someone else talk about your business as well.

You are leveraging our company's 24+ years in the LGBTQ marketplace.
More Info
Learn More About our LGBTQ Marketing Programs