HOME | About Us | Advertising | Directory | Events | Ambassador Program | Media Partner | PR Services | Shop | Contact Us
Content Search
LGBT+Ally Host OTA Listing Site Celebrates Major Milestone
January 17, 2020
FabStayz.com Rings in New Year with 1,000th Property
| Travel ARTICLES | #GayTravel | @ILoveLGBTTravel |


Pride Journey: Palm Springs
January 10, 2020
Palm Springs is one of those destinations that you never get tired of. I'm not sure if it's the landscape, or the abundance of over-the-top gayness that makes the city truly magical. On my most recent visit to the desert gay mecca, I attended Palm Springs Pride, an event headlined this year by TLC and Kristine W. This year was the largest pride celebration in the city's history. I even had the opp...
| Palm Springs, CA ARTICLES | #GayPalmSprings | @ILoveGayPS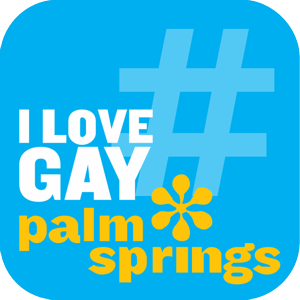 |
| Travel ARTICLES | #GayTravel | @ILoveLGBTTravel |


Gay Women Worry About Staying Safe While Traveling
January 08, 2020
Why more than half of LGBTQ people say they have to choose between being visible and being safe when traveling.
| Travel ARTICLES | #GayTravel | @ILoveLGBTTravel |
| Lesbian | #LesbianLife

Honeymoon in Budapest welcomes first LGBTQ honeymooners
December 20, 2019
"Budapest is a welcoming city where we felt at peace" - The new Honeymoon in Budapest program, launched by the Humen Travel Tourism Association for LGBTQ (Lesbian, Gay, Bisexual, Transgender, Queer) tourist destination marketing, aims to better position Budapest for LGBTQ tourists by focusing on honeymooners. The Leongs, Shinchi and Guzifer, invited by the Humen Travel Tourism Association, were th...
| Budapest, Hungary ARTICLES |
| Marriage & Civil Unions ARTICLES | #MarriageEquality | @ILoveGayWedding |


Pride Journey: Wichita, Kansas
December 03, 2019
When I found out I had the opportunity to visit Wichita, I was really excited. I had never been to Kansas before (aside from Kansas City) and was eager to see what "Cowtown" had to offer. First, a little history lesson.
| Kansas City, MO ARTICLES | #GayKC | @ILoveGayKC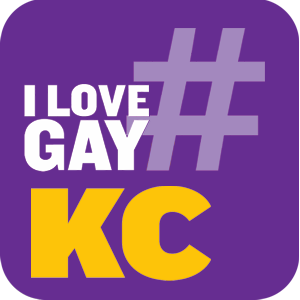 |
| Pride ARTICLES | #GayPride | @ILoveLGBTPride |
| Travel ARTICLES | #GayTravel | @ILoveLGBTTravel |


IGLTA Announces Atlanta as the Host City for its 2021 Global Convention
December 03, 2019
The renowned Georgia Aquarium will welcome delegates on opening night - The International LGBTQ+ Travel Association has selected Atlanta, Georgia's capital and an LGBTQ+ oasis in the southern United States, as the host city for its 38th Annual Global Convention, 5-8 May 2021. This will be the first time the city has hosted IGLTA's premier educational and networking event.

IGLTA - View More Article Entries | View Business Listing
| Atlanta, GA ARTICLES | #GayAtlanta | @ILoveGayAtlanta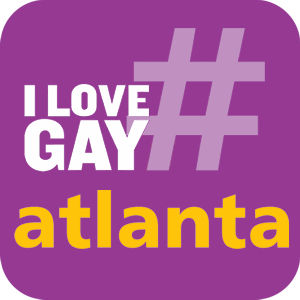 |
| Events ARTICLES | #GayEvents | @ILoveLGBTPride |


Gay Country Guide to Moldova for LGBTQ travellers
November 29, 2019
Moldova is all about wines. Lots of delicious, fine wines that you've probably never heard of. What used to be a small slice of the Soviet Union is now one of the most underrated parts of Europe begging to be discovered.
| Kiev, Ukraine ARTICLES | #GayKiev | @ILoveGayUkraine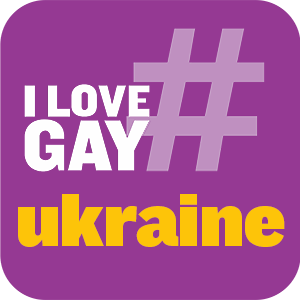 |
| Wine Lover ARTICLES | #GayWine |
| Travel ARTICLES | #GayTravel | @ILoveLGBTTravel |


Why you should start a local LGBTQ+ marketing advisory group today
November 27, 2019
As a destination marketer, you are busy. Not only are you overseeing your city's owned properties, PR, social and search, you may also be tasked with diversity and inclusion efforts. Well, I have help for you. Your community can greatly help you market your city, if you let them. Most smaller LGBTQ+ organizations are volunteer run; they work tirelessly to put on events that enrich your community a...
| New Orleans, LA ARTICLES | #GayNOLA | @ILoveGayNOLA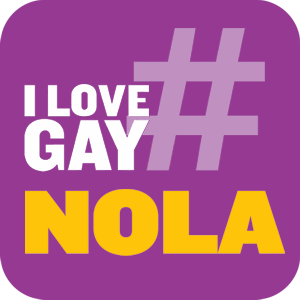 |
| Socialite ARTICLES |
| Travel ARTICLES | #GayTravel | @ILoveLGBTTravel |


5 Gay Things to Do in Columbus, Ohio
October 18, 2019
This was my fourth visit to Columbus, Ohio and every time I visit, I discover something new. What a lot of people don't realize about this thriving mid-west city is that its LGBTQ community is one of the largest in the United States and growing every day. Here are a few LGBTQ attractions and events to explore while visiting The Arch City.
| Columbus, OH ARTICLES | #GayColumbus | @ILoveGayOhio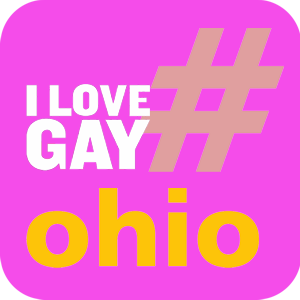 |
| Travel ARTICLES | #GayTravel | @ILoveLGBTTravel |


LGBTQ Tourism Marketing Summary 2019
October 03, 2019
This summer, we've had the opportunity to work on some incredible LGBTQ tourism-focused campaigns, utilizing the full range of our capabilities, from hyper-targeting LGBTQ travelers living in specific parts of the world and wishing to travel to our client's destinations, to influencer and #ILoveGay marketing programs, leveraging strong content and the power of social media to spread our client's m...

Pink Banana Media - View More Article Entries | View Business Listing
| Socialite ARTICLES |
| Travel ARTICLES | #GayTravel | @ILoveLGBTTravel |


First-Ever Pride of the Americas Coming to Greater Fort Lauderdale April 21-26, 2020
October 01, 2019
Historic and Transformational LGBT+ Event Brings Two Continents and 35 Countries Together - Greater Fort Lauderdale is proud to be the host destination for the first-ever Pride of the Americas on April 21-26, 2020. This historic and transformational event brings two continents and 35 countries together, welcoming everyone under the sun. Pride of the Americas will be hosted by Pride Fort Lauderdale...
| Ft. Lauderdale, FL ARTICLES | #WiltonManors | @ILoveGayFTL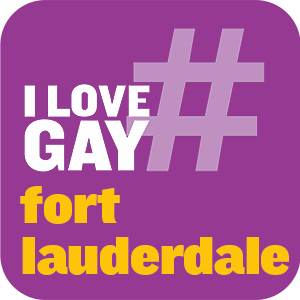 |
| Pride ARTICLES | #GayPride | @ILoveLGBTPride |
| Events ARTICLES | #GayEvents | @ILoveLGBTPride |


North American Bathhouse Association to hold its annual convention in Orlando
September 06, 2019
The world of men's saunas will make its way to Orlando this fall when the North American Bathhouse Association (NABA) holds its annual convention at the Embassy Suites by Hilton on International Drive Sept. 23-25. Equipped with pools, steam rooms, hot tubs, video rooms and more, men's …
| Orlando, FL ARTICLES | #GayOrlando | @ILoveGayOrlando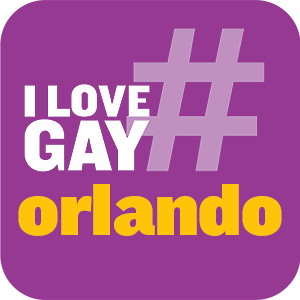 |
| Sauna ARTICLES | #GaySauna | @ILoveGaySaunas |
| Erotica ARTICLES | #GayErotica |


How to Be an LGBT Ally While Traveling
August 24, 2019
It only takes one extra step in your trip planning research to make an impact, as a member of the LGBTQ+ community or as an ally.
| Seattle, WA ARTICLES | #GaySeattle | @ILoveGaySeattle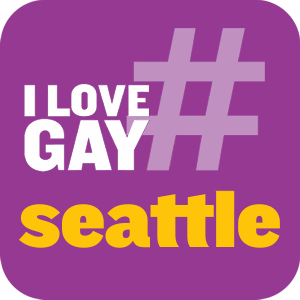 |
| Travel ARTICLES | #GayTravel | @ILoveLGBTTravel |


VACAYA Sails Inaugural Cruise from New York Harbor
August 14, 2019
As Celebrity Summit majestically set sail past Lady Liberty and out of New York Harbor on Sunday, history was made. Onboard was VACAYA – the first and only large-scale, full-ship/full-resort LGBT+ vacation company on the planet designed for the entire LGBT+ community. At a lavish onboard launch event, Broadway legend Kristin Chenoweth was named Godmother of VACAYA and also coronated "Queen of the ...
| Provincetown, MA ARTICLES | #GayPTown | @ILoveGayPTown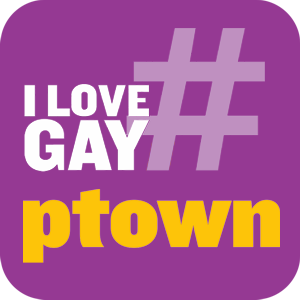 |
| Travel ARTICLES | #GayTravel | @ILoveLGBTTravel |


Historical Walking Tours of Buenos Aires by Cicerone BA
August 08, 2019
We've heard some great testimonials over the years from folks we know taking various historical walking tour of Buenos Aires, so we decided it was time to meet up with Marcelo Mansilla of Cicerone BA and find out for ourselves!
| Buenos Aires, Argentina ARTICLES | #AmorArgentina | @ILoveGayBA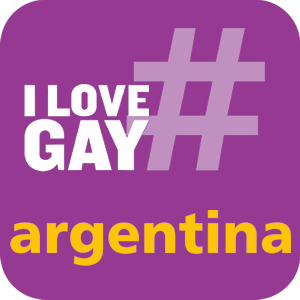 |
| Travel ARTICLES | #GayTravel | @ILoveLGBTTravel |


What Is the #ILoveGay Twitter 360° Network

What is our goal with #ILoveGay to Consumers?
To be the Best Community Hub
for all LGBTQ social conversations
related to a specific region or theme.

What is our goal with #ILoveGay to Businesses?
To be the Best Brand to work with
when targeting the LGBTQ community online,
blending influencer marketing, content marketing and social media
as well as traditional online strategies.

How Do We Do It?
We find the right mix of curating, retweeting, and liking content,
as well as following Twitter users, while staying "on brand".
We promote content, including advertisers', at the social media post level,
you know, just like an LGBTQ influencer would ;-)
More About Our Reach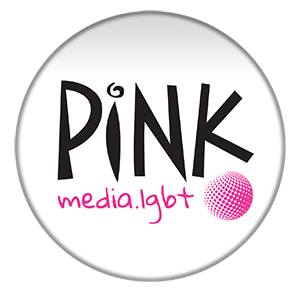 Social Media Reach from our #ILoveGay social media networks
(including @ILoveLGBTTravel, @ILoveGayLGBT, @ILoveLGBTBiz,
@PinkMediaWorld and @LGBTPinkieB) is now
over 350,000+ followers on Twitter, Facebook and Instagram combined.
Twitter: 325,000+ followers
Facebook: 25,000+ followers
Instagram: 4,500+ followers
Prices start at $95
Interested in pursuing this
#ILoveGay Twitter 360° marketing program and strategy
for your business? Call us at (323) 963-3653 or...
contact us here to get started.
Why Hire Us?

With #ILoveGay, we have developed a trusted brand
in the LGBTQ online community, whereby we have
stayed engaged with our followers and built up
their trust and loyalty over the past few years.
They know that when we like, ReTweet and post,
the content we're engaged with will be high quality.
We can help bring your brand into this loyal #ILoveGay Network.

Each #ILoveGay profile stays true to its niche,
whether that's @ILoveGayTheatre or @ILoveGayNYC...
following and engaging only with individuals and businesses
in the LGBTQ theatre world or the LGBTQ NYC community, respectively.
We can target your message directly to the niche audiences that are
right for you, and we can enhance these posts with paid advertising
to reach deeper into this niche audience on Twitter,
as well as duplicate this level of hyper-targeting on Facebook and Instagram
in order to reach your target demographic on all top social media platforms as well.

We have spent years cultivating relationships with
LGBTQ influencers on Twitter and Instagram, and as our client,
we can leverage these relationships on your behalf as well.

You're letting someone else talk about you to the LGBTQ community online.
Yes, you can promote yourself directly, but sometimes the message has
more credibility when you let someone else talk about your business as well.

You are leveraging our company's 24+ years in the LGBTQ marketplace.
More Info
Learn More About our LGBTQ Marketing Programs