HOME | About Us | Advertising | Directory | Events | Ambassador Program | Media Partner | PR Services | Shop | Contact Us
Content Search
Dallas' LGBTQ community calls for unity at town hall punctuated by 2020 election anxiety
September 15, 2019
Even as church members forged a renewed sense of community, a hint of dread haunted those gathered at Dallas' Cathedral of Hope this wee
| Dallas, TX ARTICLES | #GayDallas | @ILoveGayDallas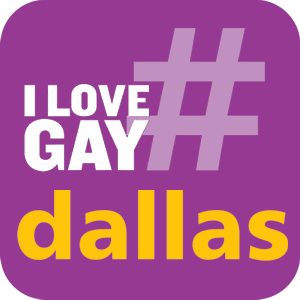 |
| Local News ARTICLES | #GayLocalNews | @LGBTPinkieB |


Barilla's Drag Brunch presented by ABSOLUT JUICE hosted by Debi Mazar and Patricia Field
September 15, 2019
Get your tickets to a very special Drag Brunch happening at the New York City Wine & Food Festival 10/12! Join hosts Debi Mazar, Patricia Field and star performers Joey Arias, Pixie Aventura, Fifi DuBois, RuPaul's Drag Race alum Silky Nutmeg Ganache and Jasmine Kennedie for a morning of knockout performances, unlimited cocktails and bites from the your fave NYC brunch spots! And it's all for a...
| New York City, NY ARTICLES | #GayNYC | @ILoveGayNYC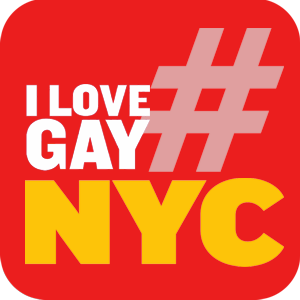 |
| Foodie ARTICLES | #GayFoodie | @ILoveGayFoodies |
| Food & Wine ARTICLES | #GayFoodie | @ILoveGayFoodies |


Grand Marshals Named for the Palm Springs Pride Parade
September 15, 2019
Greater Palm Springs Pride announced today two individuals with strong ties to the region who will serve as the Grand Marshals for the annual Pride parade. Recognizing their achievements and community service, Michael C. Green has been named Community Grand Marshal and Alexander Rodriguez will serve as Media Grand Marshal of the 2019 Greater Palm Springs Pride Parade.
| Palm Springs, CA ARTICLES | #GayPalmSprings | @ILoveGayPS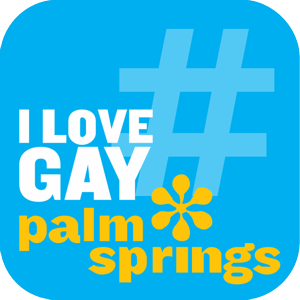 |
| Pride ARTICLES | #GayPride | @ILoveLGBTPride |
| Events ARTICLES | #GayEvents | @ILoveLGBTPride |


AQUA GIRL Celebrates 20 Years of Sun, Fun, Women, and Community
September 15, 2019
IGLTA signs on as annual event partner for the Miami Beach-based women's week, 3-6 October - The International LGBTQ+ Travel Association is proud to support Aqua Girl, the iconic annual LBTQ+ women's charity event in Miami Beach. The event, which features 10 events ranging from pool parties to VIP soirees to spoken word performances, celebrates its 20th anniversary this year. Proceeds benefit the ...

IGLTA - View More Article Entries | View Business Listing
| Miami, FL ARTICLES | #GayMiami | @ILoveGayMiami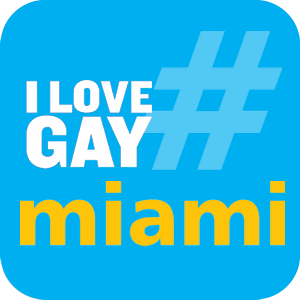 |
| Events ARTICLES | #GayEvents | @ILoveLGBTPride |


Theseus and The Minotaur (The Black, Queer Version)
September 14, 2019
When I started the summer, I wanted to write about the struggle of black LGBT youth in churches that didn't approve of their lifestyle and persecuted them
| QPOC/African-American ARTICLES | #QPOC | @IHeartQPOC |
| Lifestyle ARTICLES | #GayLife | @LGBTPinkieB |


LGBT History Tours in New Orleans | New Orleans Local's Guide
September 14, 2019
New Orleans has a rich LGBT history and is home to many famous queer people. Specific tours are dedicated to preserving the culture. Here are our picks.
| New Orleans, LA ARTICLES | #GayNOLA | @ILoveGayNOLA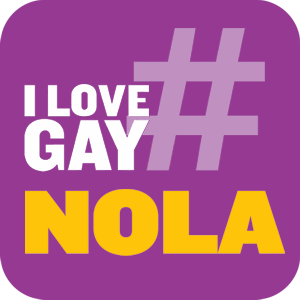 |
| Travel ARTICLES | #GayTravel | @ILoveLGBTTravel |


Georgia man fights for gay rights in Supreme Court 'Hotlanta' case
September 14, 2019
Georgia man fights for gay rights in Supreme Court 'Hotlanta' case
| Atlanta, GA ARTICLES | #GayAtlanta | @ILoveGayAtlanta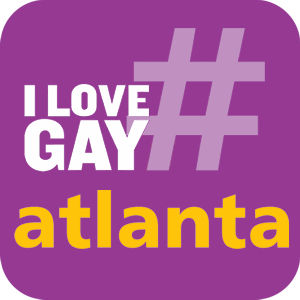 |
| Politics & Law ARTICLES | #LGBTPolitics | @ILoveGayPolitic |


New Costa Mesa club seeks to electrify OC's queer nightlife scene
September 14, 2019
On an unassuming corner in Costa Mesa, beside a market and a couple of Mexican restaurants, a new hub for Orange County's queer community is set to open its neon-emblazoned doors.
| Barcelona, Spain ARTICLES | #GayBarcelona | @ILoveGayBCN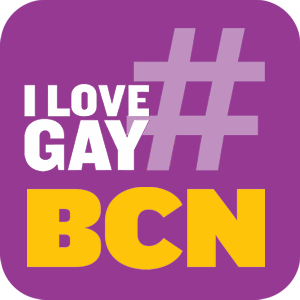 |
| Bar Life ARTICLES | #GayBars | @ILoveGayBars |
| Local News ARTICLES | #GayLocalNews | @LGBTPinkieB |


At Sister Louisa's in Atlanta, Jesus, Karaoke, Bizarre Art, and Queer Family Collide
September 12, 2019
Sister Louisa's Church of the Living Room and Ping Pong Emporium is a bustling dive, and an art project about faith, identity, and what it means to belong, too.
| Barcelona, Spain ARTICLES | #GayBarcelona | @ILoveGayBCN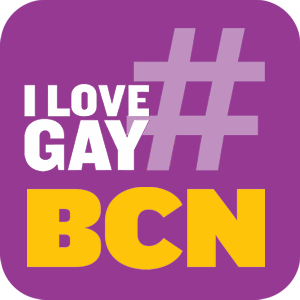 |
| Bar Life ARTICLES | #GayBars | @ILoveGayBars |
| Local News ARTICLES | #GayLocalNews | @LGBTPinkieB |


Wells Fargo joins statewide effort to promote workplace diversity and inclusion
September 10, 2019
Wells Fargo became an official gold founding member of the Wisconsin LGBT Chamber of Commerce today after four years of partnership.
| Milwaukee, WI ARTICLES | @ILoveGayWisc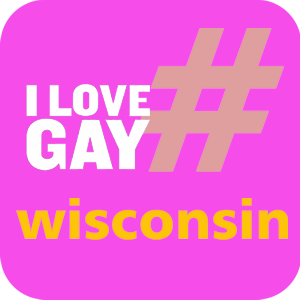 |
| Business ARTICLES | #LGBTBiz | @ILoveLGBTBiz |


San Jacinto, San Bernardino school districts praised for supporting LGBT students
September 10, 2019
Equality California has commended both for their anti-bullying programs, clubs for gay students and training
| Sacramento, CA ARTICLES | #GaySacramento | @IloveGaySAC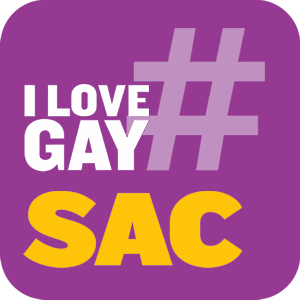 |
| Youth ARTICLES | #LGBTYouth | @ILoveGayYouth |
| Local News ARTICLES | #GayLocalNews | @LGBTPinkieB |


GLOW season 3 and the evolution of queer storytelling
September 09, 2019
GLOW season 3 addresses the queer and LGBT issues of the '80s that had been simmering in the background
| Baltics ARTICLES | #BalticPride | @ILoveGayBaltics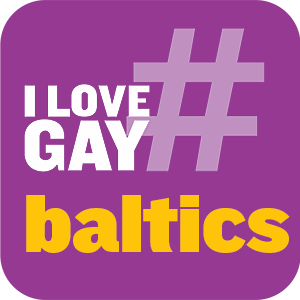 |
| Entertainment ARTICLES | #GayMovies | @ILoveGayMovies |


This Trans-Owned Beauty Co-op Wants To Be A Safe Space For Latinx And LGBTQ Workers
September 09, 2019
To protect workers from discrimination, the trans women of Mirror Beauty Cooperative are building a business without bosses.
| New York City, NY ARTICLES | #GayNYC | @ILoveGayNYC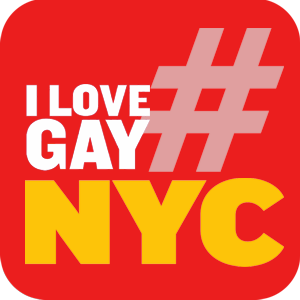 |
| QLatinx/Hispanic ARTICLES | #QueerLatinx | @IHeartQLatinx |
| Style & Fashion ARTICLES | #GayStyle | @ILoveGayStyle |
| TRANS

The Amazing City Of Baltimore Gets A Much Needed Charge To Their LGBT Nightlife Landscape
September 09, 2019
Since the famed Hippo nightclub danced their last dance in Baltimore, MD in the Fall of 2015, the amazing city in Maryland has yearned for a brand new spot to hit the dance floor, grab a cocktail, and call their own. While The Eagle and Grand Central have both provided a nightlife alternative t
| Baltimore, MD ARTICLES | #GayBaltimore | @ILoveGayBWI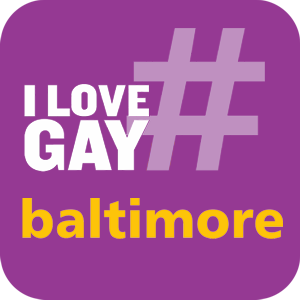 |
| Bar Life ARTICLES | #GayBars | @ILoveGayBars |
| Local News ARTICLES | #GayLocalNews | @LGBTPinkieB |


Brooks: Pride in Business Annual Pride kickoff
September 08, 2019
The recent Pride in Business Annual Pride Kickoff, held in Thomsons Restaurant at the Hyatt Regency, was a success attended by hundreds of guests. The TD sponsored event featured a fashion show, performances by SNAP Dance Company, hors d'oeuvres and champagne.
| Calgary, AB ARTICLES | #GayCalgary | @ILoveGayCalgary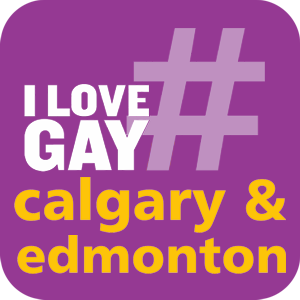 |
| Pride ARTICLES | #GayPride | @ILoveLGBTPride |
| Business ARTICLES | #LGBTBiz | @ILoveLGBTBiz |


What Is the #ILoveGay Twitter 360° Network

What is our goal with #ILoveGay to Consumers?
To be the Best Community Hub
for all LGBTQ social conversations
related to a specific region or theme.

What is our goal with #ILoveGay to Businesses?
To be the Best Brand to work with
when targeting the LGBTQ community online,
blending influencer marketing, content marketing and social media
as well as traditional online strategies.

How Do We Do It?
We find the right mix of curating, retweeting, and liking content,
as well as following Twitter users, while staying "on brand".
We promote content, including advertisers', at the social media post level,
you know, just like an LGBTQ influencer would ;-)
More About Our Reach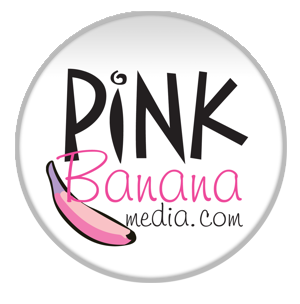 Social Media Reach from our #ILoveGay social media networks
(including @ILoveLGBTTravel, @ILoveGayLGBT, @ILoveLGBTBiz,
@PinkBananaWorld and @LGBTPinkieB) is now
over 325,000+ followers on Twitter, Facebook and Instagram combined.
Twitter: 300,000+ followers
Facebook: 25,000+ followers
Instagram: 4,500+ followers
Prices start at $95
Interested in pursuing this
#ILoveGay Twitter 360° marketing program and strategy
for your business? Call us at (323) 963-3653 or...
contact us here to get started.
Why Hire Us?

With #ILoveGay, we have developed a trusted brand
in the LGBTQ online community, whereby we have
stayed engaged with our followers and built up
their trust and loyalty over the past few years.
They know that when we like, ReTweet and post,
the content we're engaged with will be high quality.
We can help bring your brand into this loyal #ILoveGay Network.

Each #ILoveGay profile stays true to its niche,
whether that's @ILoveGayTheatre or @ILoveGayNYC...
following and engaging only with individuals and businesses
in the LGBTQ theatre world or the LGBTQ NYC community, respectively.
We can target your message directly to the niche audiences that are
right for you, and we can enhance these posts with paid advertising
to reach deeper into this niche audience on Twitter,
as well as duplicate this level of hyper-targeting on Facebook and Instagram
in order to reach your target demographic on all top social media platforms as well.

We have spent years cultivating relationships with
LGBTQ influencers on Twitter and Instagram, and as our client,
we can leverage these relationships on your behalf as well.

You're letting someone else talk about you to the LGBTQ community online.
Yes, you can promote yourself directly, but sometimes the message has
more credibility when you let someone else talk about your business as well.

You are leveraging our company's 24+ years in the LGBTQ marketplace.
More Info
Learn More About our LGBTQ Marketing Programs