HOME | About Us | Advertising | Directory | Events | Ambassador Program | Media Partner | PR Services | Shop | Contact Us
Content Search
ILoveGay.LGBT Featured Videos
YouTuber Eugene Lee Yang Comes Out as Gay in Emotional Dance Video
June 17, 2019
"I promise to give my full truth in the rest of my life's work."
| Los Angeles, CA VIDEOS | #GayLA | @ILoveGayLA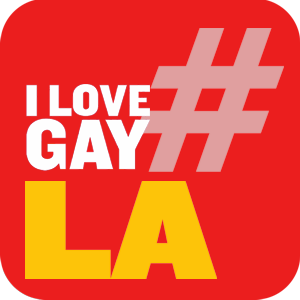 |
| Asian VIDEOS | #Gaysian | @ILoveGaysians |
| Entertainment VIDEOS | #GayMovies | @ILoveGayMovies |


Lovelytheband Fights for LGBTQ Rights in New 'Maybe, I'm Afraid' Video
April 20, 2019
"Everyone has insecurities and goes through trying times," singer Mitchy Collins says
| Music VIDEOS | #GayMusic | @ILoveGayMusic |
| Entertainment VIDEOS | #GayMovies | @ILoveGayMovies |


Gregory Dillon's 'Alien Boyfriend' Video: Watch
April 19, 2019
In an increasingly crowded queer pop arena, Gregory Dillon is creating colorful splashes by matching his heavy voice to his light songs, with great effect.
| Music VIDEOS | #GayMusic | @ILoveGayMusic |
| Entertainment VIDEOS | #GayMovies | @ILoveGayMovies |


VIDEO: From Brunei to Canada, a LGBT story
April 19, 2019
Nineteen year-old transgender refugee Zoella Zayce fled to Canada in 2018 from Brunei, which this month introduced the death penalty for homosexuality. This is her story, in her words.
| Asia VIDEOS | #GayAsia | @ILoveGayAsia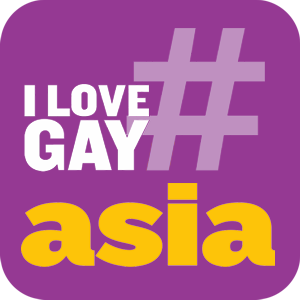 |
| Youth VIDEOS | #LGBTYouth | @ILoveGayYouth |
| Global VIDEOS | #GayWorldNews | @ILoveGayLGBT |


TAT launches video to promote Thailand as safe for LGBT+ tourists
March 11, 2019
Tourism Thailand revealed their new progressive LGBT+ travelers campaign in an effort to display Thailand as a diverse and welcoming destination for LGBT+ explorers.
| Thailand VIDEOS | #OutInThailand | @ILoveGayBangkok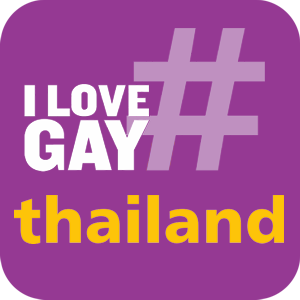 |
| Asian VIDEOS | #Gaysian | @ILoveGaysians |
| Travel VIDEOS | #GayTravel | @ILoveLGBTTravel |


PBS Video: 'Boy Erased' explores the 'self-hatred' of gay conversion
November 14, 2018
New film 'Boy Erased' explores the 'self-hatred' dealt by gay conversion programs
| Movies & Film VIDEOS | #GayFilm | @ILoveGayMovies |
| Lifestyle VIDEOS | #GayLife | @LGBTPinkieB |


VIDEO: Boxed in By Labels, a Liberal Bisexual and a Gay Conservative Share Common Ground
October 30, 2018
A liberal bisexual teen and a gay conservative talk about being boxed in by labels.
| Youth VIDEOS | #LGBTYouth | @ILoveGayYouth |
| Politics & Law VIDEOS | #LGBTPolitics | @ILoveGayPolitic |


GLAAD to Recognize Excellence in Video Game LGBTQ Representation
September 27, 2018
GLAAD plans to recognize the best LGBTQ representation in games via a new category for its upcoming GLAAD Media Awards, according to a press release. The annual awards show, which will be in its 30th year for 2019, will recognize video games that achieve excellence in "LBGTQ-inclusive content" in the new category, the Outstanding Video Game Award. "[The] award is given for an interactive experienc...

GLAAD - View More Article Entries | View Business Listing
| Fandom VIDEOS | #Gaymer | @ILoveGayFandom |
| Entertainment VIDEOS | #GayMovies | @ILoveGayMovies |


What Is the #ILoveGay Twitter 360° Network

What is our goal with #ILoveGay to Consumers?
To be the Best Community Hub
for all LGBTQ social conversations
related to a specific region or theme.

What is our goal with #ILoveGay to Businesses?
To be the Best Brand to work with
when targeting the LGBTQ community online,
blending influencer marketing, content marketing and social media
as well as traditional online strategies.

How Do We Do It?
We find the right mix of curating, retweeting, and liking content,
as well as following Twitter users, while staying "on brand".
We promote content, including advertisers', at the social media post level,
you know, just like an LGBTQ influencer would ;-)
More About Our Reach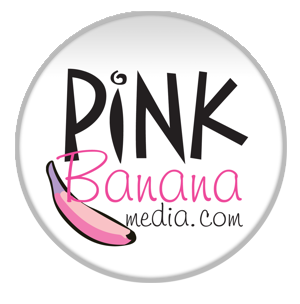 Social Media Reach from our #ILoveGay social media networks
(including @ILoveLGBTTravel, @ILoveGayLGBT, @ILoveLGBTBiz,
@PinkBananaWorld and @LGBTPinkieB) is now
over 325,000+ followers on Twitter, Facebook and Instagram combined.
Twitter: 300,000+ followers
Facebook: 25,000+ followers
Instagram: 4,500+ followers
Prices start at $95
Interested in pursuing this
#ILoveGay Twitter 360° marketing program and strategy
for your business? Call us at (323) 963-3653 or...
contact us here to get started.
Why Hire Us?

With #ILoveGay, we have developed a trusted brand
in the LGBTQ online community, whereby we have
stayed engaged with our followers and built up
their trust and loyalty over the past few years.
They know that when we like, ReTweet and post,
the content we're engaged with will be high quality.
We can help bring your brand into this loyal #ILoveGay Network.

Each #ILoveGay profile stays true to its niche,
whether that's @ILoveGayTheatre or @ILoveGayNYC...
following and engaging only with individuals and businesses
in the LGBTQ theatre world or the LGBTQ NYC community, respectively.
We can target your message directly to the niche audiences that are
right for you, and we can enhance these posts with paid advertising
to reach deeper into this niche audience on Twitter,
as well as duplicate this level of hyper-targeting on Facebook and Instagram
in order to reach your target demographic on all top social media platforms as well.

We have spent years cultivating relationships with
LGBTQ influencers on Twitter and Instagram, and as our client,
we can leverage these relationships on your behalf as well.

You're letting someone else talk about you to the LGBTQ community online.
Yes, you can promote yourself directly, but sometimes the message has
more credibility when you let someone else talk about your business as well.

You are leveraging our company's 24+ years in the LGBTQ marketplace.
More Info
Learn More About our LGBTQ Marketing Programs