ILoveGay.LGBT Business Listings
ILoveGay.LGBT Regions:
HOME | Atlantic City | Dallas | Fort Lauderdale | Germany | Greece | Las Vegas | London
Los Angeles | Mexico City | Montreal | New York City | Orange County | Orlando | Palm Springs
Philadelphia | San Francisco | Seattle | The Middle East | Toronto | Vancouver | Washington DC


Focus Group Radio
New York City, NY

#FocusGroupRadio | Articles


Pink Media
New York City, NY

LGBTQ+ Online Advertising & Marketing
#LGBTBiz | Articles


NGLCC NY
New York City, NY

| Articles


MCC LGBT Business Network
New York City, NY

| Articles


GLAAD
New York City, NY

#GLAAD | Articles


Chelsea Pines Inn
New York City, NY

| Articles


Dream Queen Tours
New York City, NY

#DreamQueenTours | Articles


AHS Caring Communities
New York City, NY

Home Health Care and Adult Day Programs

Providing the best health care for your
#LGBTSeniors | Articles



Lambda Legal
New York City, NY

#LambdaLegal | Articles


The LGBTQ Community Services Center of The Bronx
New York City, NY

| Articles


Sir Ivan
New York City, NY

"From Bank Board to Top 10 Billboard"
#SirIvan | Articles


Out in Tech
New York City, NY

Uniting the LGBTQ+ tech community
#DiversityInTech | Articles


Pied Piper Travel
New York City, NY

Gay and Lesbian group cruises, serving the LGBT community for over 20 years.
| Articles


Richard Skipper Celebrates
New York City, NY

#RichardSkipperCelebrates | Articles


RawSexySpiritual.com
New York City, NY

Bringing spirituality to gay men, and those who love them, in a modern, sexy way
| Articles

What Is the #ILoveGay Twitter 360° Network

What is our goal with #ILoveGay to Consumers?
To be the Best Community Hub
for all LGBT social conversations
related to a specific region or theme.

What is our goal with #ILoveGay to Businesses?
To be the Best Brand to work with
when targeting the LGBT community online,
blending influencer marketing, content marketing and social media
as well as traditional online strategies.

How Do We Do It?
We find the right mix of curating, retweeting, and liking content,
as well as following Twitter users, while staying "on brand".
We promote content, including advertisers', at the social media post level,
you know, just like an LGBT influencer would ;-)
More About Our Reach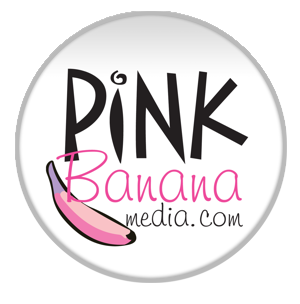 Social Media Reach from our #ILoveGay social media networks
(including @ILoveLGBTTravel, @ILoveGayLGBT, @ILoveLGBTBiz,
@PinkMediaWorld and @ILoveGayViews) is now
over 1,500,000+ followers on Twitter/X, Threads, Facebook, TikTok and Instagram combined.
---
Prices start at $95
Interested in pursuing this
#ILoveGay Twitter 360° marketing program and strategy
for your business? Call us at (323) 963-3653 or...
contact us here to get started.
More Info
Learn More About our LGBTQ Marketing Programs